Rome
Students head off to Rome: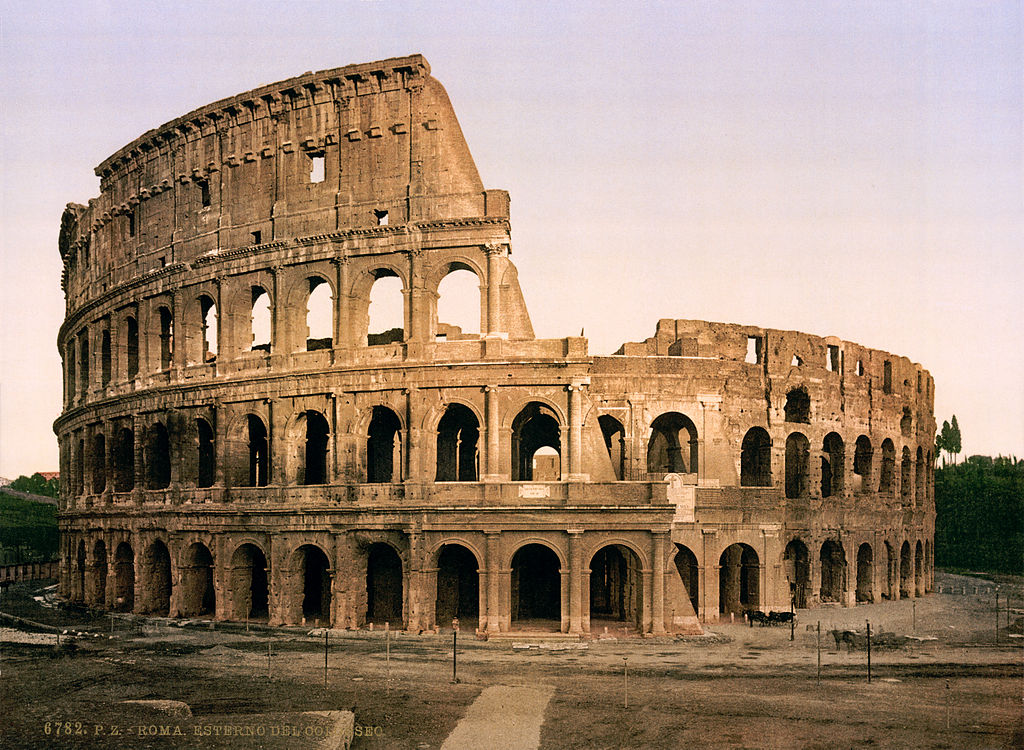 All the students and staff have arrived safely in Rome. They are out and about today visiting the Colosseum and the Pantheon and the weather is lovely!
Day One
15th July: 10.00 am
Image by trialsanderrors (The Colosseum, Rome, Italy, ca. 1896) [CC-BY-2.0 (http://creativecommons.org/licenses/by/2.0)], via Wikimedia Commons
---
All very excited as the group set off on the coach for Rome this morning. The sun is shining and it promises to be a great trip. Ms Kennedy is hoping for better weather than they had in Colomendy.
Departure
14th July: 11.00 am
No blog posts have been added to this category yet.