Careers Education, Information, Advice and Guidance (CEIAG)
Here at Cardinal Wiseman Catholic School, we believe that "Education for all = Achievement for all". This vision underpins all our practices at school: inspiring students to aim high and empowering them with the knowledge, attitudes and skills to make informed decisions about their next steps and meet their long-term life goals. Through a planned programme of activities, Careers Education, Information, Advice and Guidance (CEIAG), Cardinal Wiseman Catholic School seeks to ensure all students take their places as suitably qualified and responsible citizens within society.
Students are entitled to high quality, personalised, independent and impartial CEIAG which is integrated into the curriculum and based on a partnership with students and their parents/carers. The programme delivers explicit learning outcomes, raises aspirations, challenges stereotyping and promotes equality and diversity.
We are always looking to further develop our CEIAG programme and engage with more employers and parents/carers. Here are some ways in which you could get involved:
Talk in assembly (08:50-09:05)
Run a workshop about your job/industry/pathway to employment
Talk to students taking a subject that links to your career
Conduct mock interviews
Offer work placements
Offer work shadowing
Take students on a tour of your workplace
To offer your support, or for further details of how you could get involved, contact our Careers Leader,
Ann-Marie McLoughlin
Senior Assistant Headteacher
Pupil Care and Behaviour, DDSL
020 8575 8222 or info@wiseman.ealing.sch.uk.
---
For details about our Careers Entitlement, click here.
Please click below to read the following policy documents:
---
Useful CEIAG links
Success at School

---
Milk Round

---
Amazing Apprenticeships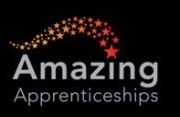 https://amazingapprenticeships.com/
---
National Careers Service

https://nationalcareersservice.direct.gov.uk/home
---
iCould
Real life stories to inspire your career. From accountants to zookeepers, get a first-hand view of jobs and ideas for your future

---
Careers Service Advice for Parents
Help your teen plan their future.
https://www.careersadviceforparents.org/

---
The importance of Labour Market Information (LMI) to students

Keeping up to date with what is happening in the labour market is important for anyone making careers related decisions about their future. You should be aware of:
What opportunities are out there for you
What the future trends are likely to be in different sectors
What qualifications and skills you will need
How you need to prepare yourself to compete for jobs in some sectors
Please read the Education Trust Newsletter:
---
Infographic
This young person friendly language document and associated infographic is through this link
https://www.gov.uk/government/publications/careers-of-the-future
---
Big Choice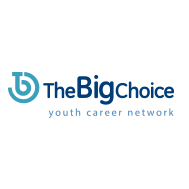 Useful information about the job market and suitable for displays.
https://www.thebigchoice.com/apprenticeships/career-advisors
---
Careerometer Widget
---
Parents Guide To Apprenticeships