Frog: VLE
Virtual Learning Environment (VLE)
Since we launched Frog in April 2012 we have been developing our virtual learning environment to be completely tailored to our needs. We have on average 200 users on Frog a day; Staff and Students. As of September 2013 our Parents are now being given unique logins to access data on assessments, attendance and conduct, which is updated daily.
We currently have 5 different groups on Frog this means that all students, parents, staff and governors have individual logins which gives them access to their own personalised learning environment.

No matter what your role in our school; parents, staff, students or governor you have access to specific notices, school documents, and resources in separate department areas and homework facilities. As well as helpful documents and help features.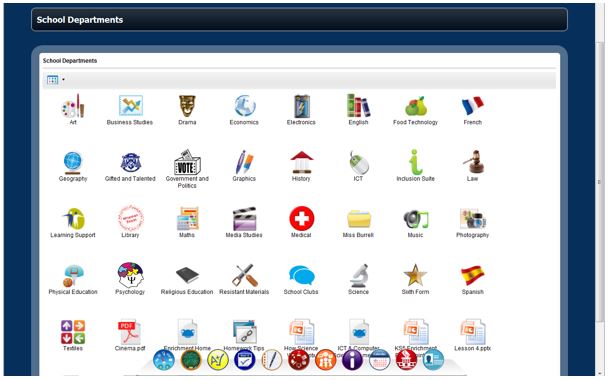 Click here to log into our VLE