HCPT Fundraising
As a Catholic School Community we believe we are called to serve others, in particular the most vulnerable in society. This year our school is going to be taking a group of children to Lourdes through a charity called HCPT. HCPT is a charity which takes children with special needs on a pilgrimage holiday. The aim of the week is for the disabled children to have fun away from home, whilst the rest of their family also gets a break from being full time carers. When we are away we take the children to various places including the beach, the forest, play games and generally have fun.

We will be taking children from local special schools and our 6th form students are going to act as parents for them. This may include feeding, washing, changing the children and hanging out together. The 6th formers and teachers undergo a rigorous training course and give up their Easter holidays to go.

The 6th form helpers and teachers pay for themselves to go whilst it does not cost the disabled children anything because many of these children could not afford to pay for themselves. This means that we have to do all the fundraising and this year we need to raise £17k to pay for the specialist travel and medical care that is needed.
Please take some time to look at this video:
Fundraising Events
There will be a whole school effort to raise sufficient funds to enable this trip to take place. Every year HCPT runs we are always overwhelmed at the support and generosity of the Wiseman community. This year is already proving to be the same. Thank you very much for your support.
Just Giving
If you would like to support our school charity you can donate online by clicking the link below. Rebecca O'Neill, a 6th form student and a helper on the trip, has set this link up. Any money donated will go to the running of the whole trip.
See how we have been fundraising:
Two Week Charity Challange
Each year group is going to be set a 2 week charity challenge in which they need to raise as much money as possible for HCPT. The dates are as follows:
Year 10: 24/9/13 - 8/10/13
Year 11: 14/10/13- 05/11/13
Year 9: 11/11/03 - 25/11/13
Ealing Half Marathon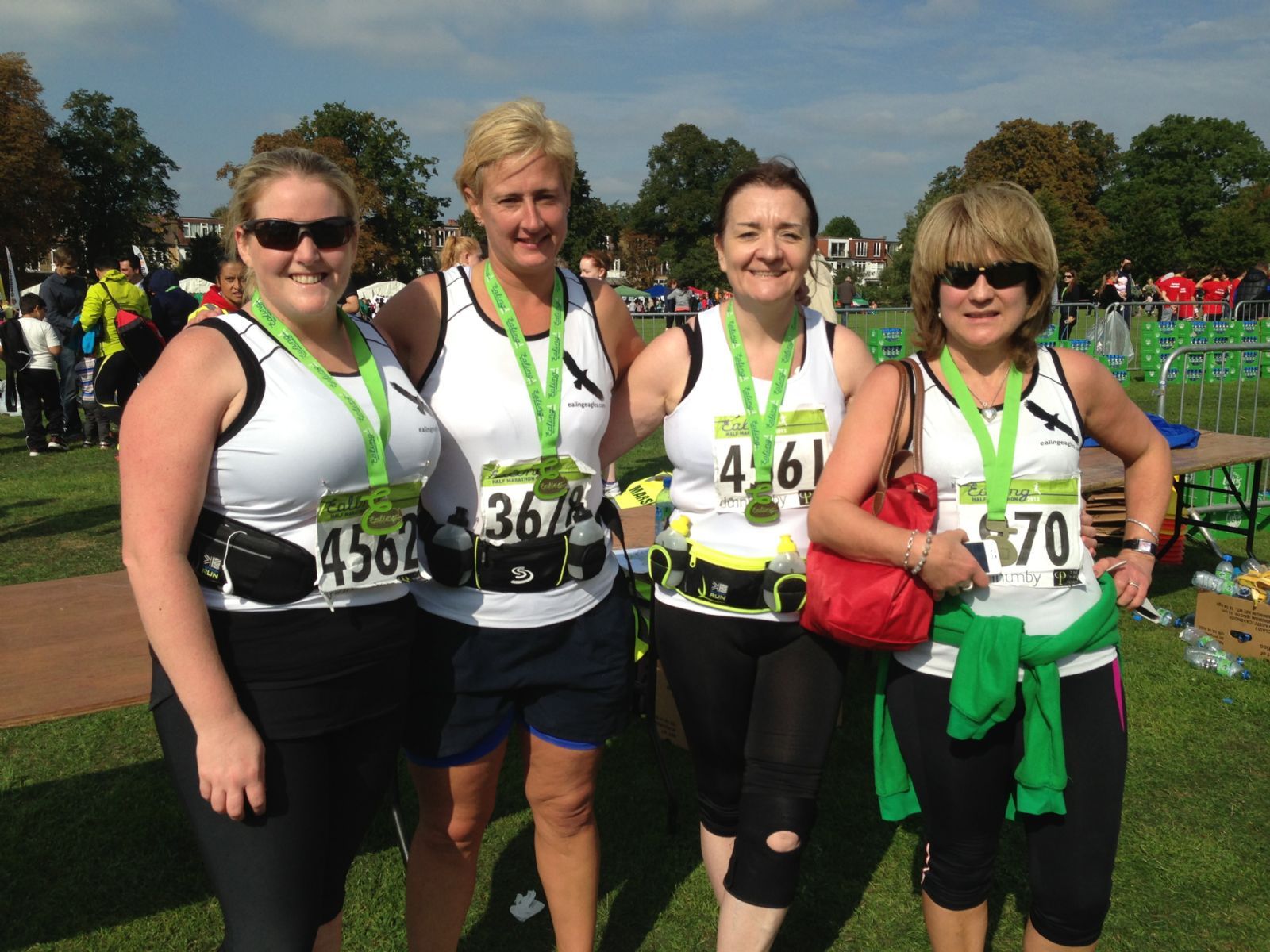 Linda Austin, Catherine Lambert, Keryn Jones and Colette Doherty ran the Ealing Half Marathon 29th September 2013. If you would like to support the ladies and HCPT please find the link below to the just giving page.
https://www.justgiving.com/wisemanladies
The ladies ran their way to raise £500 (not including Gift Aid Contributions).
Quiz Night
There was a staff quiz on Friday 29th November for HCPT. Barclays bank double any money raised.
The Library team took the crown this year saying it was a great night and that the Sixth Formers were fantastic.
Altogether, we raised an amazing £3,723!
Cake Sales and Coffee Mornings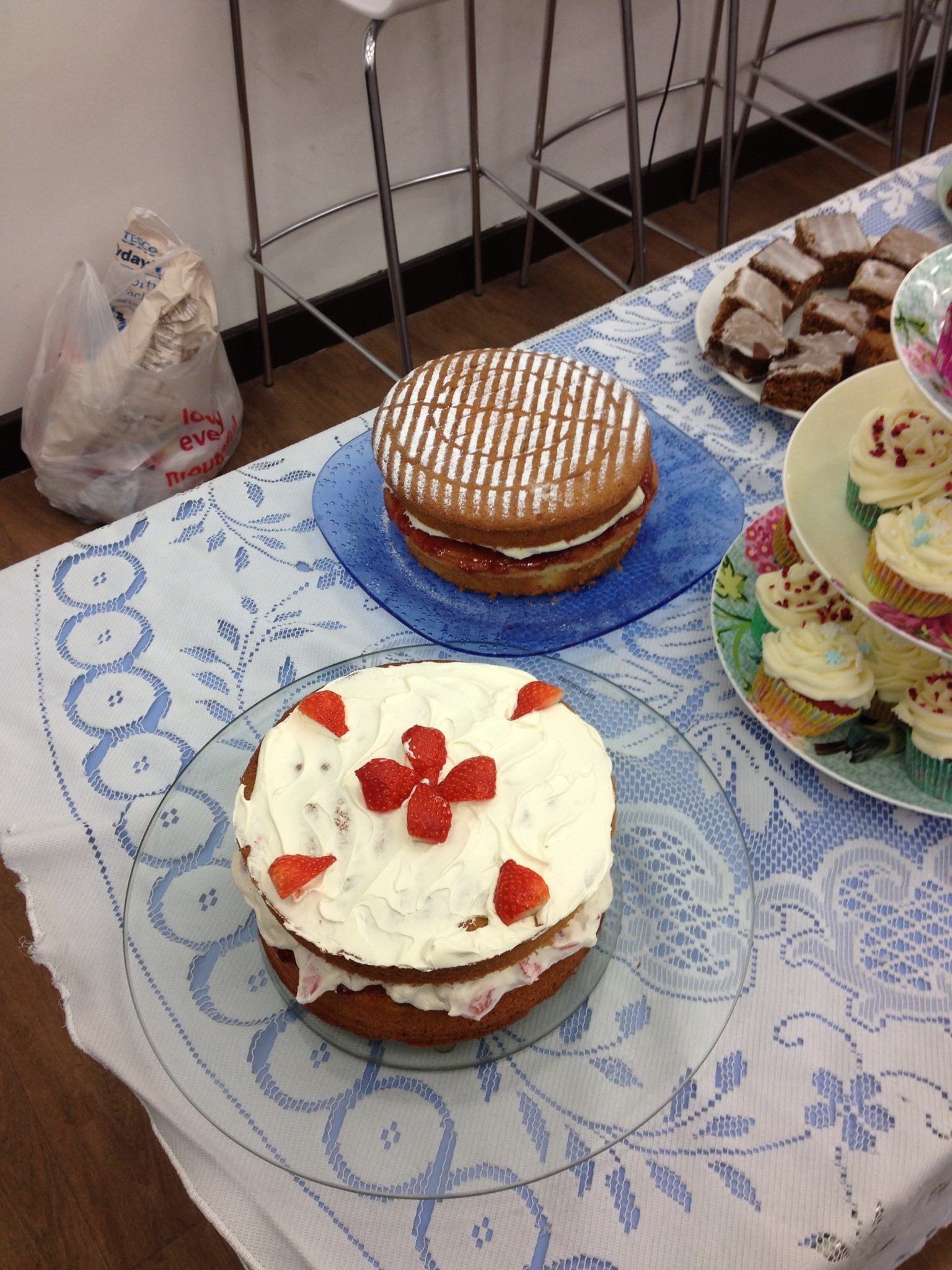 Ace of Cakes, Leah Luke (Y13), bakes up £100 for HCPT
On Friday 27th November, as part of her EPQ project; Year 13 student Leah Luke held a tea and coffee morning in aid of our school charity HCPT. This event aimed to bring together generations from the school and local community allowing everyone to socialise while enjoying a variety of beverages. This event raised over £100 and was thoroughly enjoyed by all. The feedback that was collected for this event was all very positive and one commented, 'Fantastic idea to bring communities together, the cakes were beautifully presented…..a lovely atmosphere with everybody old and young having chats'.
We have been spoilt with delicious sweet treats over the last few weeks with lots of cake sales and coffee mornings at break and lunch time. 10SO1 hosted a 'Cake 'n Rave' on 27th September - great fun!
Staff Pantomime
This year's staff panto is Cinderella. Keep the 17th December free; curtain up is at 7.30 pm. Tickets are £5 - staff, students and families all welcome for a magical fun-filled evening.