Rotary 'Youth Speaks' Competition
The persuasive and engaging Cardinal Wiseman Team win 'Best Team Overall' to go through to the London final on 15th March.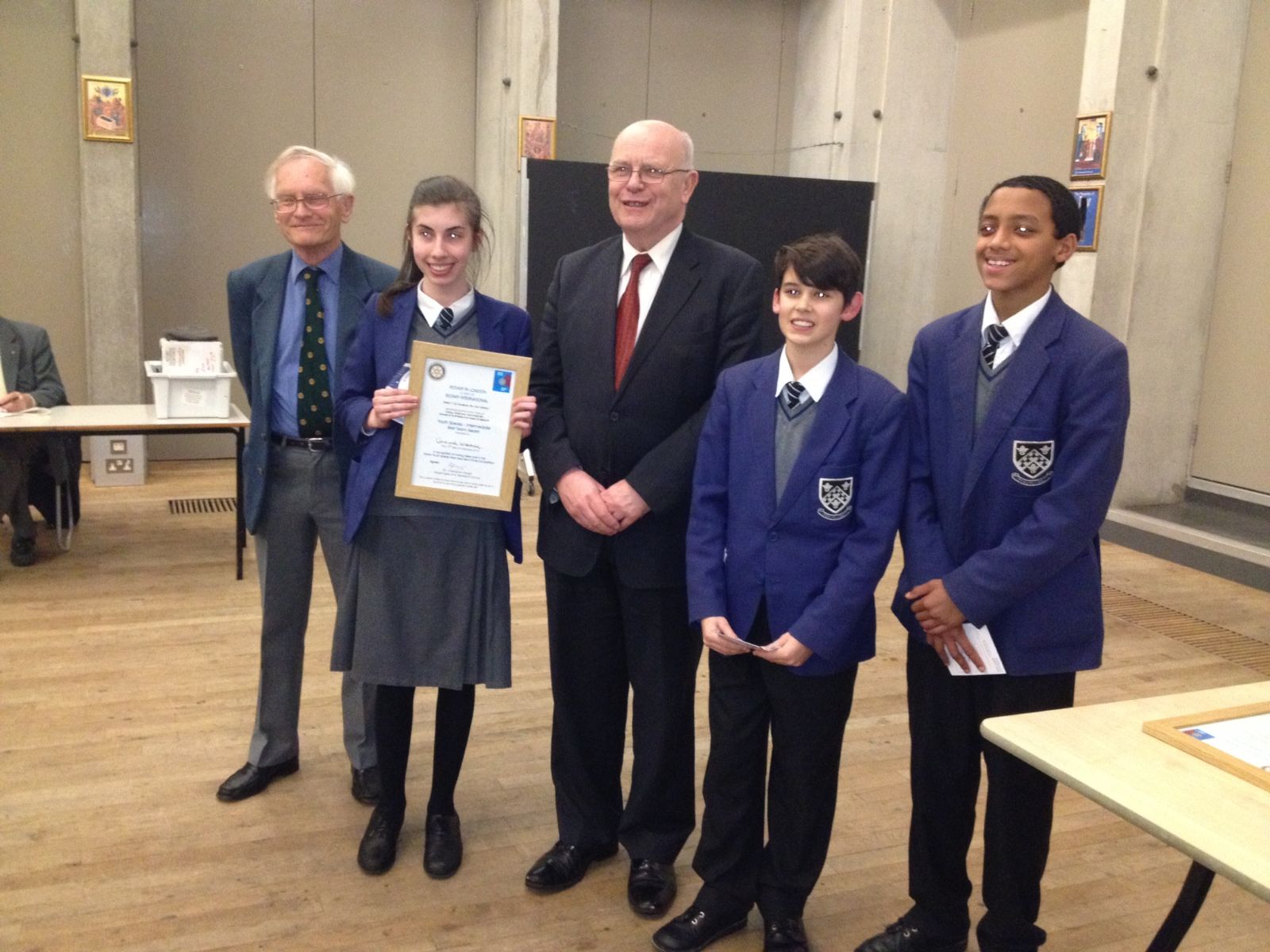 On Wednesday February 12th, Cardinal Wiseman Year 9 students Ben, Ciara and Francis (the defending West London Champions 2013) entered Ealing Rotary Club's 'Youth Speaks' intermediate competition held at St. Benedicts School, Ealing, winning three awards including Best Team. The team were up against eight other teams from rival schools, Latymer Upper School, St. Benedicts, Twyford and Greenford; fielding two teams each.
The Wiseman team spoke extremely persuasively, entertainingly and engagingly about the difficulties of high school relationships. Ciara, as Chairperson introduced the topic and speakers clearly to the judges and Francis closed the proceedings with a humorous and witty Vote of Thanks, winning the accolade of Best Vote of Thanks. Ben, the main speaker, gave a fantastic speech to the audience, which led to him being awarded Best Speaker overall. The team's performance was absolutely flawless, said team coach Mrs K Milosevic. At the end of the evening the Cardinal Wiseman Team were delighted to be awarded the prize for being the Best Team Overall and will now go through to the London final on 15th March.