Debating Congratulations
At the Debate Mate Competition in London School of Economics our team came third out of 54 teams!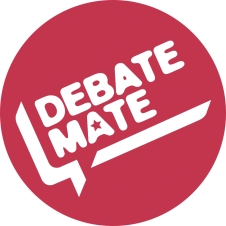 The students below all took part in the Debate Mate Cup at London School of Economics on Thursday April 3rd 2014. Team A came 3rd out of 54 schools and narrowly missed a place in the final by a single point. All students were absolutely brilliant ambassadors for our school. Well done!

Team A: Alfie Doherty, Katie Watson, Harry Walsh, Alina Lewis-Greenidge, Hannah Carbery.

Team B: Mairead Heneghan, Leila Mughal, Eva Sellick, Alex Batchelor, Natalia Rodriguez

Team C: Jacob Chancellor, Luke Donaghey, Ella Good, Alice Waters, Abuchi Okongwu.