Lyon students come to visit
Year 8 French students were delighted to welcome their penfriends from Lyon, France.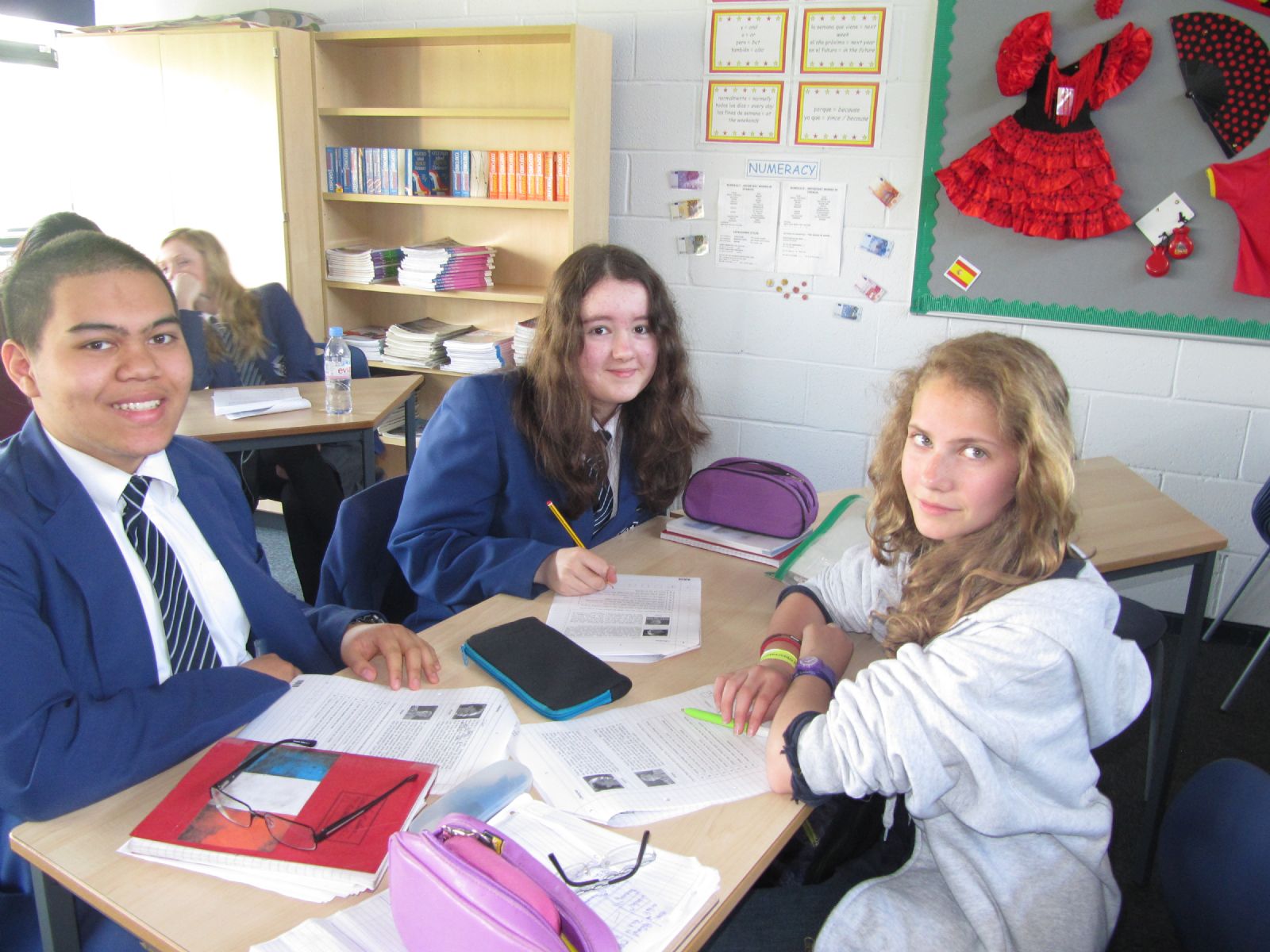 My 8aFr1 class have set up a Skype exchange each Monday period 5 with their pen friends in a school in Lyon, France. We have been excited for a long time about their proposed visit to London in April 2014.
On Saturday April 26th, both sets of students came to Cardinal Wiseman for a busy morning of shared cultural activities, a quiz and a lovely brunch. It was wonderful to see both sets of students break the ice and get to know each other a little in reality. Music and stories were shared and by the end of the morning, it was as if they had known each other for many years. This was a very special morning for all involved.
On Wednesday April 30th, the French students joined us at Cardinal Wiseman for a morning at school. They were very keen to see how different our school is to their own school in Lyon. The French students attended the Year 8 Celebration assembly, had a great tour of the school, went to the Chapel, attended a number of MFL lessons, went to RE with their pen friends and concluded the morning with a shared lunch in the Parish Centre. Our Year 11 MFL students also worked with them in preparation for the GCSE exams.
It is clear that an enormous amount was learnt and shared by all students involved. Friendships have now been fully established and will continue to be developed. We hope to visit Lyon in the near future. All Wiseman students who were involved were magnificent ambassadors for our school community. A special mention to Alina Lewis-Greenidge in Year 8; who produced some outstanding ICT resources for our visitors. This project reinforces just how exciting learning a language can be. Well done to everyone involved. This is an experience to treasure for a long time to come.
Mr Bird