Sixth Form News
Important information about A/AS level exams, revision and results
AS and A Level exams from Monday 12th May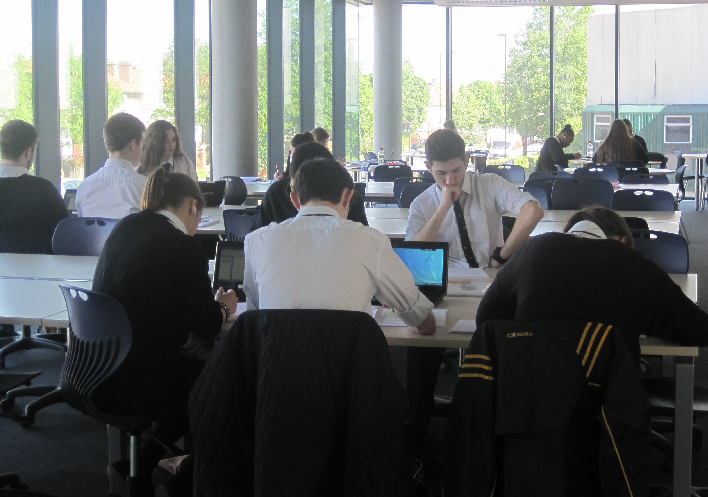 The AS Level exams have just started, all students have been given individual timetables, however if you want to check exam venues and dates you can find the timetable on the school website. Year 12 students do not have normal lessons or tutor period during study leave. Year 12 return to school on Monday 9th June.
Y13 students have their leavers mass on Wednesday 14th May at 6pm in the Visitation Church. The Y13 Ball is on Friday 16th May at the Double Tree Hilton, Ealing Common and the final leavers assembly takes place on Wednesday 21st May and from this date Y13 will be on study leave.

Good luck to all our students taking exams, they have worked very hard all year and deserve to do well.

Use of sixth form study area

The sixth form study area is available for Y12 and Y13 students to study and revise in during their exams. It is open from 7.30am to 5pm – it is a silent study area that is fully supervised.

Revision sessions and uniform

Some departments are continuing with extra revision sessions during study leave, all students are reminded that they have to be in full sixth form uniform when they attend these or for any reason when they come into school.

Results day – Thursday 14th August 2014

Y13 results will be available from 9am on Thursday 14th August (school hall).
Y12 results will be available from 10.30am on Thursday 14th August (school hall).
The sixth form team will be in school to help students with UCAS and Clearing as well as any exam queries.

Thank you to staff, students and parents!

I would like to take this opportunity to thank the teachers and the students for their dedication and commitment throughout the year. I would also like to thank the parents, whose continued support has been invaluable during this time. All the very best to Y12 and Y13 in their exams!

Ms Somrah
Senior Assistant Headteacher, Head of Sixth Form