Wrap it Up
Year 5 students from our feeder school are thinking 'outside the box'. We are now in Week 3 of the Open Box project.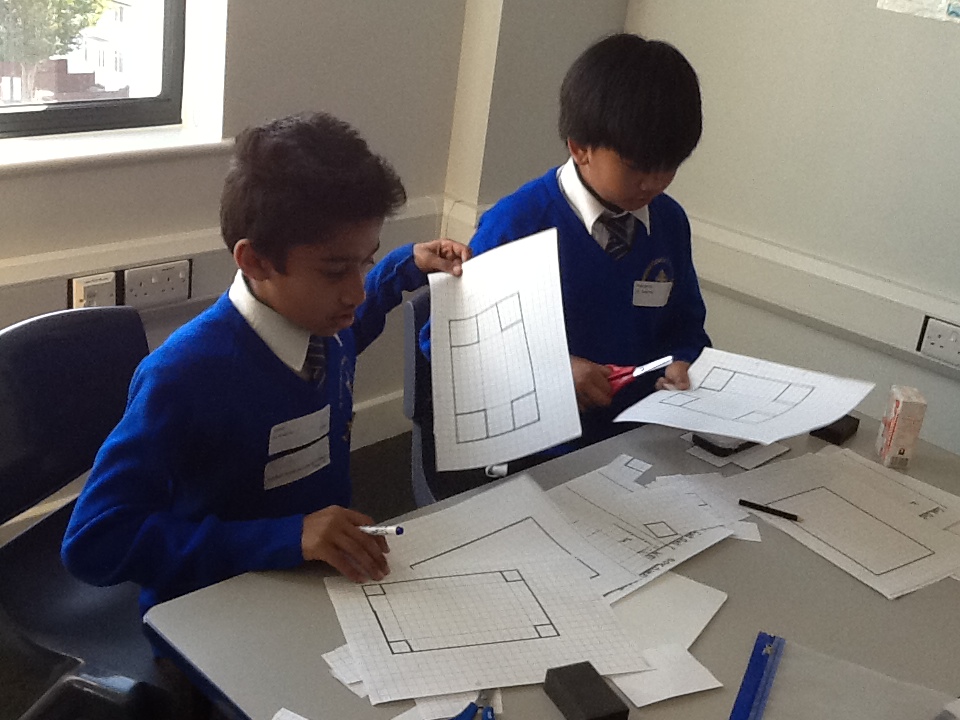 The Year 5 students from our 10 feeder Primary schools enjoyed the opportunity to work on what originally was a GCSE coursework task the 'Open Box' problem where they were guided to think 'outside the Box' by designing the largest possible open tray from an 18 by 12 rectangular piece of card.
Students very quickly realised that as you cut away squares from the net you initially increase the volume of the container but there was a point when the volume began to decrease as the cut-out increased. The Primary school students have all risen to the challenges and clearly enjoy the opportunities offered by the interactive , organic project . Well done to you all!