Sports Day
The provisional lists of students taking part are available on the website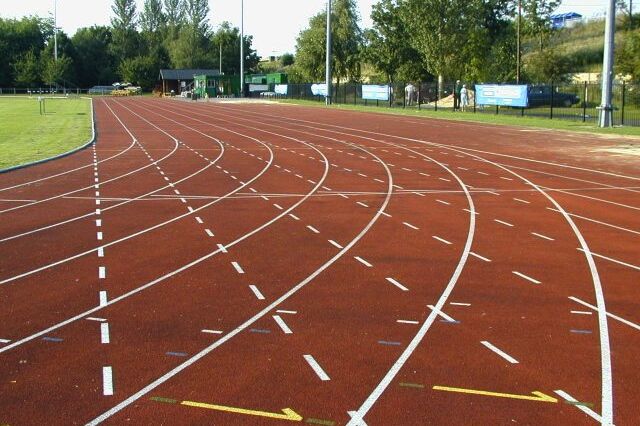 The provisional lists of students and events are below.
Select by year group:
The full names of students are not given, but all students have been informed if they are involved in the day. The lists may be subject to change
SPORTS DAY: INFORMATION FOR COMPETITORS

The School Athletics Championships takes place on Friday 13th of June. There will be separate competitions for years Seven, Eight, Nine and Ten.
HOUSE TEAMS
The team has no 'reserves' and no substitute will be allowed for pupils absent on the day except by those already on the team list. Pupils arriving late must stay in school and cannot travel to the track on their own.
TIME TABLE SPORTS DAY
8.00 am onward Those children who qualify for, and normally have free school meals, can get sandwiches from the canteen.
9.20 am All students attend tutor period in school uniform. Tutors register and then release competitors to get changed
9.25 am Campion ,Fisher, More & Southwell change in C Room 1 Ward and Clitherow in C Room 2.
9.40 am Competitors walk down with the P.E. staff
3.20pm Finish. Parents may wish to collect children directly from the track at Stockdove Way, Perivale, or allow them to return to school.
Please advise all athletes
They must change into in full school PE KIT. Students will not be allowed to go with other sporting clothing.
Students who have asthma inhalers or other medication inc. Insulin/sugar snacks, must bring them to the track.T
To avoid sunburn use high factor sun block, stay in the shade when not competing. Bring lots of water, food, and sun cream
Do not bring any item of value, you will have to put it down to compete it may then be stolen.
Students are not allowed in the outdoor exercise area in the corner of the stadium.
Good Luck!
Image thanks to www.ctsprimary.org.uk