World Cup Fever
All the crowds, the colour and excitement of the football World Cup showcase all that is great about community but it also reveals to us the challenge we face as Christians.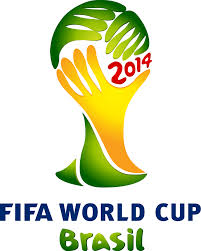 Here we are at last! Once every four years we gather and celebrate the joys of sporting success (unless youare an England fan then you're left with nothing but heartache and misery). This time around Brazil are the hosts of the Football World Cup and with it they bought the colourful, fanatic support of her people to unite 32 other nations all in the name of the beautiful game. The wonder of the tournament is that it brings us all together as people from around the world, united in a purpose, exactly like our faith does. For the most of it, fans and players alike combine to make an environment of joy and happiness with an added competitive dash.
As the eyes of the world focus upon the Southern American nation we become aware of a darker side to the joys of the tournament. No doubt many of you have been aware of the various protests occurring at this time, but these people are brining to our attention the level of poverty that is epidemic in the region, not just Brazil. In the country alone, it is reported that over 40 million people live on less than $2 a day, that's the equivalent of roughly two thirds of England and Wales living on £1 a day. The arrival of the world cup has opened our eyes to the need for help in these areas. This is the very poverty that Pope Francis has witnessed and now calls us as Catholics to combat in what ever way possible. So as we watch and enjoy this amazing spectacle of football let us remember and pray for those in the area who are less fortunate than ourselves; those who are poor and destitute. Let us also continue to do what we can in search of eradicating poverty in this world.
Prayer:
Lord, help us this day to see the world the way you do, to look at those who are suffering and be overwhelmed with compassion, driven to pray. In the face of injustice and inequality, plant a desire in my heart to help make a difference. We pray this in Christ our saviours name, Amen.