UCAS Conference
Last week, as in previous years, we collapsed the whole teaching timetable for year 12 students and dedicated all five days to a UCAS and Careers Conference.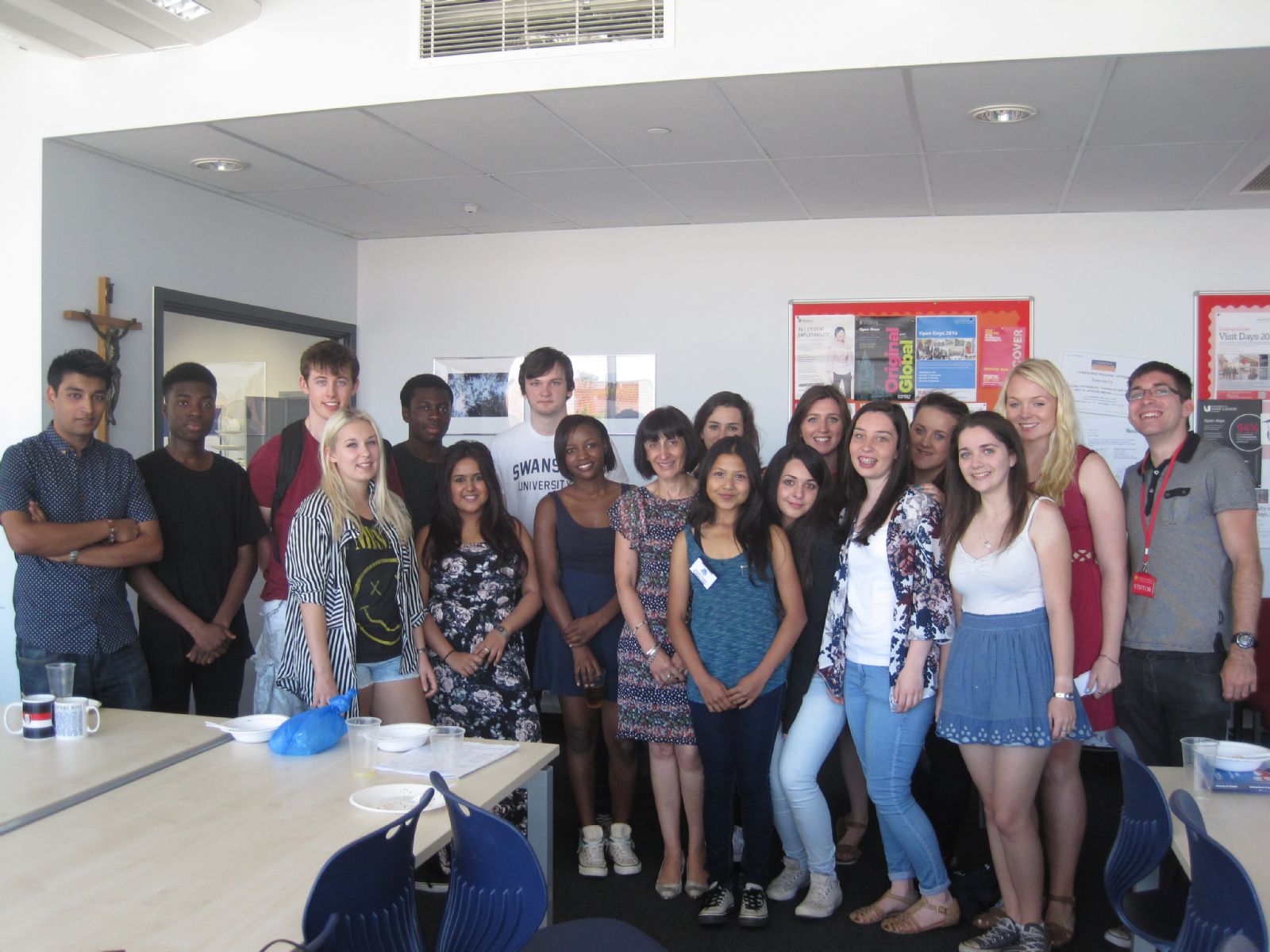 Last week, as in previous years, we collapsed the whole teaching timetable for year 12 students and dedicated all five days to a UCAS and Careers Conference. Instead of normal lessons students attended various events and workshops carefully designed to prepare them for the task of completing the university application process.
On Monday the conference started with a carousel of workshops. Every student attended a session with Elliot Newstead, a representative from the University of Leicester Outreach Team, who delivered a workshop on how to write a personal statement. Students also attended sessions on how to conduct a course search on UCAS.com as well as a session on how to complete the UCAS application online. The day culminated in all students registering on the UCAS website. This way we have given all our year 12 students a head start in the long process of applying to university.
On Tuesday we had a presentation by Laura Youens from the University of Surrey who talked to our students about getting the best out of a Higher Education Fair. Afterwards everyone visited the HE Fair in Greenford Hall. We received a lot of praise from the organisers who commented that they were very impressed with our students' maturity and conduct.
On Wednesday we welcomed over 20 guest speakers representing local universities and leading businesses delivering "Meet the Professionals" sessions. Students were given in advance the list of speakers and were asked to research their companies, this way everyone found that they were talking to young people who were genuinely interested in that particular field. Our guests were really impressed by the level of detailed and mature questions. Students who were chosen to act as school ambassadors welcomed the guests and looked after them throughout their visit. Here are the details of all the sessions:
SPEAKER

Topics of the talk

Mr Steve Brambley Deputy Director at GAMBICA, Sector Head for Industrial Automation

Electrical and Industrial Engineering,

Manufacturing,

Quality control system design

Jonathan Shapiro

Year in Industry apprentice at Delphi Diesel Systems

Mechanical or Automotive Engineering, Year In Industry (YINI)

Engineering Apprenticeships

Mr Rajah Loatey

Service Engineer at Balfour Beatty Construction Services UK

Construction and Building Engineering,

Construction Industry, Civil and Mechanical Engineering

Dr Emma Casely

Medical Doctor

Medicine,

Working for NHS

Mr Troy Hunter Director at Harmonix Construction Ltd

Quantity Surveying

Project Management

Construction Engineering

Mrs Jane Calliste

Educational Psychologist

Psychology,

Educational Psychology

Mr Michael O'Toole Global Head of Morgan Stanley Enterprise

Financial services, Private banking, Investment Banking, IT Technology Production and Innovations in Finance

Ms Emma Cullen

Law Lecturer at King's College

Law degree, entry requirements,

Mr Mubarik Ibrahim

Widening Participation officer at St Mary's University

Education, preparation and application to study to become a teacher

Mr Ciaran McCartan Parliamentary Researcher for Shadow Minister for Northern Ireland, Local Government Councilor

International Politics,

Government Relations, Working at

Houses of Parliament, local elections

Prof John Darlington Professor in the Department of Computing at Imperial College London

Admissions to Imperial College,

Development of software technologies,

Impact of IT on every area of our lives

Ms Grainne McCarthy

Senior Nurse,

Babylon Health

Nursing, hospital life and

working for NHS, technology side of nursing

Mr Michael Wendling Journalist, Producer at BBC

Broadcast Journalism,

BBC, Radio, TV,

Current Affairs, Foreign Affairs

Mr Anthony Forde

Solicitor

Studying for Law degree, Routes into Law,

Ms Penny Lewis

Subject Advisor - PE and Sport

Pearson Qualification Service

PE and Sport Science, BTEC courses,

Teaching PE, coaching,

Mr Paul Cayford

Founder and Director of Cayford Architecture

Art and Design, Commercial and Residential Architecture, Interior Design

Ms Nicola Wolstenholme

Medical Scientist, Paramedic

Medical Sciences, Paramedic courses,

Prof. Vishanth Weerakkody and Dr Michael Heller

Senior Lecturers in Marketing

Business School, Brunel University

Undergraduate degrees in Business and Marketing, entry requirements including through BTEC Diploma
The day ended with lunch for all our guests. Y12 students found this day meeting the professionals to be particularly beneficial and many were inspired and motivated by our guests.
On Thursday students had a chance to listen to Michaela Clayton, who is a member of the Events and Outreach team at Frontier, a company experienced at organising Gap Year and Projects Abroad. Last summer Michaela travelled from Mexico to the bottom of Patagonia so she was well placed to answer any questions from our students. Many of them had signed up to receive more information from Frontier.
This was followed by a presentation delivered by Rebecca Hunter and Lauren King from Alexander Mann Solutions. Both Rebecca and Lauren are experienced at conducting recruitment interviews so were able to advise our students on how to write an outstanding CV and prepare for a successful interview. They also talked about Personal Branding and Social Media Do's and Don'ts, both fascinating topics.
On Thursday we also welcomed over 20 Wiseman Alumni, who came back to talk to our students about experiences of university life. Those sessions were fun and lively and gave our students an opportunity to ask all those important questions about freshers week, finances, living away from home etc.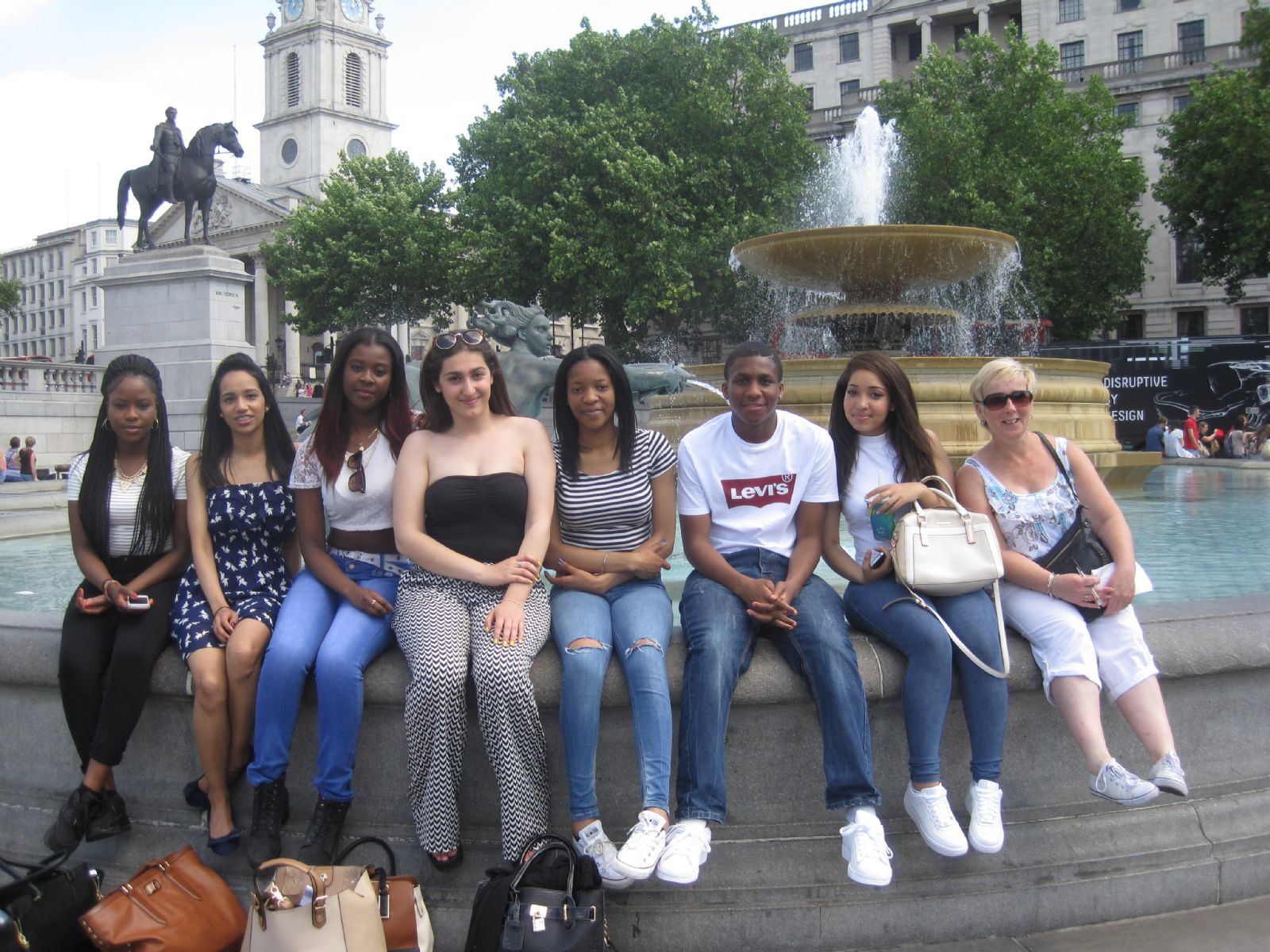 On Friday we took all our students to central London. We met at Trafalgar Square and after getting students into groups, we sent them on a University Treasure Hunt. Each team had to travel around London to various universities and colleges as well as London landmarks. They had to bring back prospectuses as well as photos to win points for this challenge. There was no end to students' inventiveness; they walked, travelled on trains, buses and even jumped on Boris bikes. The winning teams were (with 46 points),'Bees up Fulham Down': Conor, Jamie, Aleks and James, followed closely (with 43 points) by Oreos: Alannah, Lizzie, Bethany, Catherine C, Francesca and Niamh G.
It was a lovely, hot day enjoyed by all and a fantastic way to finish a remarkably successful week of UCAS activities. Thank you to all our guests, students and staff for making this week very successful and productive.