Drama News
A snapshot of upcoming drama events and the current drama club timetable
Year 10
Old Vic New Voice project. For the third year running the Drama Department has been awarded a place on the Old Vic, New Voices project. This is an exciting project in collaboration with the Westend theatre, The Old Vic. 30 students from year 10 drama GCSE have been picked to take part in free workshops and to attend free performances at the Old Vic across the year. The first is on the 22nd October and we are going to see Electra! Reviews to follow
GCSE
First drama trip for GCSE drama students is on the 6th October to see Scottsboro Boys at the Young Vic. See your drama teacher to find out if you are on the trip. Letters need to be brought back by Friday.
Year 9
A year 9 class is taking part in the Shakespeare in a Suitcase project at the V&A for the second year running. This will involve going to the V&A to take part in a workshop, choosing a Shakespeare play to work on in lesson and then performing at the V&A. Dates to follow.
AS Level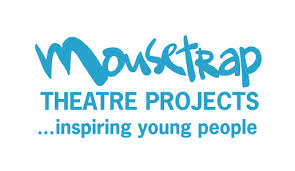 The Drama department has been granted a place on the Play the Critic project in collaboration with Mouse Trap theatre Company for AS level students. This involves workshops on how to develop evaluative and critical thinking skills through a master class workshop and the opportunity to review to plays.
Open Evening
Year 10 drama GCSE students performed for the first time on Open Evening and did a fantastic job, wowing parents with their devised performance based around the theme of War and the Hillsborough tragedy.
Club Timetable
Year 7 drama club- Tuesday after school
Year 8 drama club- Monday after school
Year 11 catch up session- Thursday after school