Presigious K+ Students
Five of our Year 12 students have joined some of London's brightest students by earning places on the K+ Programme at King's College, London.
We have received fantastic news recently, that five of our Year 12 students have won a place on K+ Programme at King's College, London and are now fully enrolled. They have joined a prestigious group of brightest students from state schools across London and are going to participate at various activities organised by different subject streams: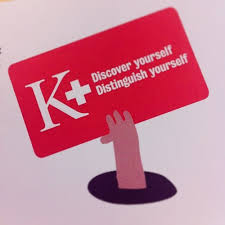 Law – Wiktoria Abu Khdair
History and Politics – Suneet Dias and Kerry Adams
Languages and Literature – Anna Cremin
Maths and Computer Sciences – Julian Touma
K+ is a two-year programme which aims to equip Year 12 students with the knowledge, confidence and skills to transition successfully to university.

K+ students will:
Learn and practice key study skills and produce an academic project
Attend K+ Spotlight Summer School
Receive support and guidance including a student e-mentor
Take part in academic master classes, cultural visits and careers-related experiences

The two year scheme includes:
A current King's student as e-mentor
Academic taster sessions and master classes
Cultural trips and experiences
Careers advice and work experience opportunities
Support and guidance on applying to and preparing for university
Supervision from a PhD tutor to produce an Academic Project
A summer school
Lots more!

The first event K+ students attended was an evening induction in November when parents and school staff were also invited to find out more about the K+ programme and meet the staff involved. There will be further opportunity for teachers and advisors to come along to additional K+ events and also parents and families of K+ students are encouraged to attend certain events. However, as K+ is about developing students' independence, the majority of activities are just for them. Participation on K+ is not a guarantee of a place at King's. However, students who successfully complete the programme will be given special consideration in the admissions process. K+ students are

also strongly encouraged to refer to K+ in their personal statement, irrespective of where they apply to study.
Mrs Sowa
UCAS and Enrichment Advisor