Women in Physics
As Physics is a field very few women go into, on 19th November 2014, St Mary's University, Twickenham held a Women in Physics day for girls to learn about the exciting opportunities open to women
As Physics is a field very few women go into, on 19th November 2014, St Mary's University, Twickenham held a Women in Physics day for girls to learn about the exciting opportunities open to women in the sciences. Our school was represented by six female students who have chosen to study AS Physics this year. They travelled to St Mary's with Mrs Sowa, our UCAS and Enrichment Advisor.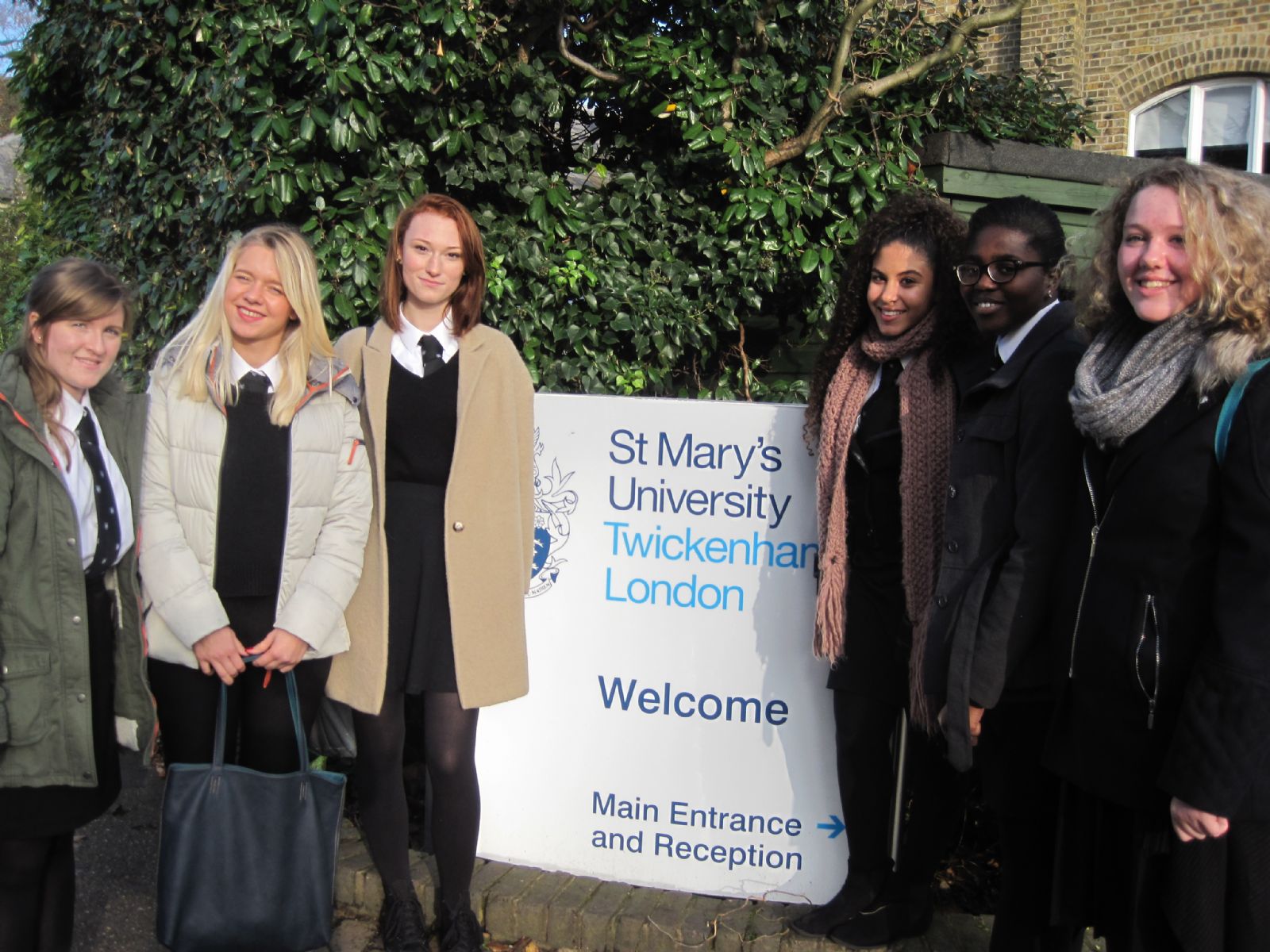 The day was split into three parts. First the girls learned about many jobs a degree in Physics can lead to and about successful women in Physics, such as Marie Curie who is the only scientist to win two Nobel prizes. The second part of the day let the girls take part in interesting experiments using radios, magnets and lasers. The final part was getting to question female undergraduate students who take the Physics degree at St Mary's University, about their experiences in taking the course and their hopes for their future in the sciences.
The highlight of the day was a talk from a female Physics Lecturer, Dr Elisabetta Canetta titled: "Careers in Physics for women, How to have a successful and rewarding career". Dr Canetta enlightened us on how much of an impact women have had on Physics. One example would be Rosalind Franklin, a biophysicist who helped to discover the structure of DNA using X-ray diffraction. Dr Canetta explained how she herself had proven many wrong by getting a degree in Physics and following her passion. One of the most interesting things we discovered was that there are so many different fields of work you can go into with Physics. For instance, did you know that you could get into Law through Physics? Or special effects in films? Or that Acoustic Physics is helpful when building music venues? As a whole, the day was extremely helpful, and really opened our eyes to women's role in Physics.
We would like to thank Dr Canetta and St Mary's Widening Participation Department for organizing the event and inviting our female students.
By Alison Hall and Lauren Walsh
Year 12 AS Physics students
Click the link to see more photographs from the day