Meet the Professionals
Cardinal Wiseman hosted the "Meet the Professionals" enrichment session on Wednesday 12th November.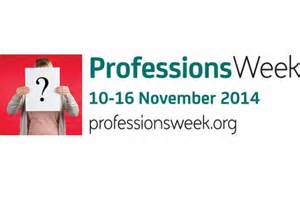 The 10th to 16th November 2014 was officially the UK's second "Professions Week", an initiative aiming to increase an awareness amongst young people in schools and colleges of the range and variety of potential employment options the professions have to offer. As part of a series of special events happening across the UK, Cardinal Wiseman hosted the "Meet the Professionals" enrichment session on Wednesday 12th November. Every student in Year 12 had an opportunity to sign up and attend one of nine sessions with people representing all walks of life. These talks were an occasion for students to meet professional people and hear their experiences and advice on potential career paths.
Two of our guests, Ms Grewal and Ms Zielicka Edwards, were volunteer speakers from Inspiring the Future.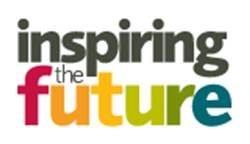 Ms Kay Grewal, a senior manager at Deloitte, who works with banks in both an audit and advisory capacity, was able to shed light on accountancy, banking and finance and what some of the differences between them are, as well as what qualifications and career paths the sector can offer.

Ms Sarah Zielicka Edwards, Solicitor and a Legal Adviser at the Department for Transport, talked to young students interested in a career in Law.

Mr Mubarik Ibrahim, Widening Participation and Recruitment Officer from St Mary's University talked to a group of students interested in Teaching. He was able to explain the differences between Primary Education degrees and PGCE courses.

Mr Trevor McSween, Armed Forces Careers Officer gave a powerful presentation about possible careers within the British Army.

WPC Dianne Reddy from the Metropolitan Police talked about the work of a police officer.

Mr Ben Albon, an Engineer working for ISG plc. an international construction services company, gave a presentation about construction engineering services and a range of specialist branches within the sector.

Ms June Martin, the owner of The Little Art Room in Hanwell and last year winner of the Innovation in Business award, talked to students interested in Arts & Design about working as an artist and running your own business.

We also welcomed two lovely medical students from Imperial College, Shivam Patel and Thuvaarahan Thanaraaj, who were able to tell a large group of science students about studying medicine and working in NHS.

We were also excited to welcome back our ex-student, lovely Helene Fletcher who graduated from University of Central Lancashire and works as an actress. She gave a wonderful presentation to our Drama students about her degree and working within the theatre and film industry.

We would like to thank all our guests for giving up their time to come and talk to our students. The whole event was a great success. Talks like these are so beneficial to young people as they help them realise that there are so many career paths they hadn't even thought about which they could follow with their degrees.