Speak Out
Francis wins a well deserved second place in the Ealing borough final of the Speak out Challenge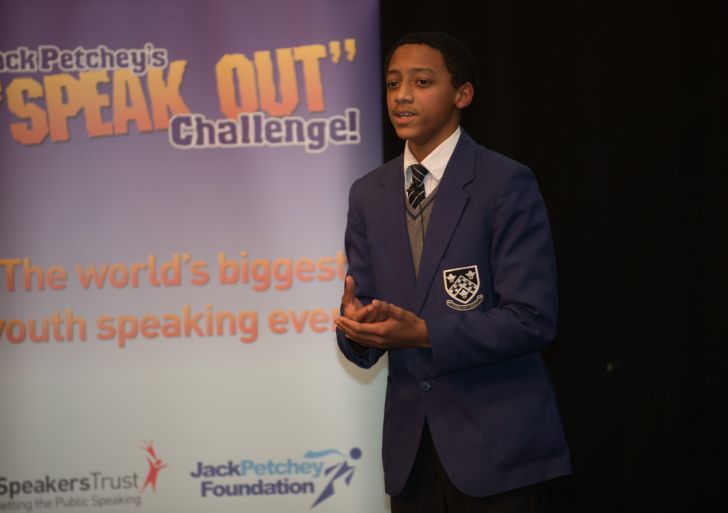 Speak out was the name of the task and in true Wiseman style our students rose to the challenge. On Wednesday 17th December a group of 25 nervous year ten students attended the Jack Petchy Speak Out workshop where they would be taught the skills and develop the confidence to deliver a winning public speech. Each and every one of them rose to the challenge and in the afternoon each student delivered a 1 minute speech on a topic of their chance in the hope of becoming one of the schools finalists. The competition was fierce but our school finalists were Conor Fleming, Francis Lali, Ciara Gibbs and a wild card entry of Hawi Faris who broke all the rules but was so charismatic that she had to go through!
Upon returning to the school in the new year our finalists had to present their speech to a panel of students and staff who would the decide which students would be given to represent Cardinal Wiseman at the regional final. Realising the importance everyone upped their game but ultimately the decision was unanimous – Francis Lali was going to the regionals!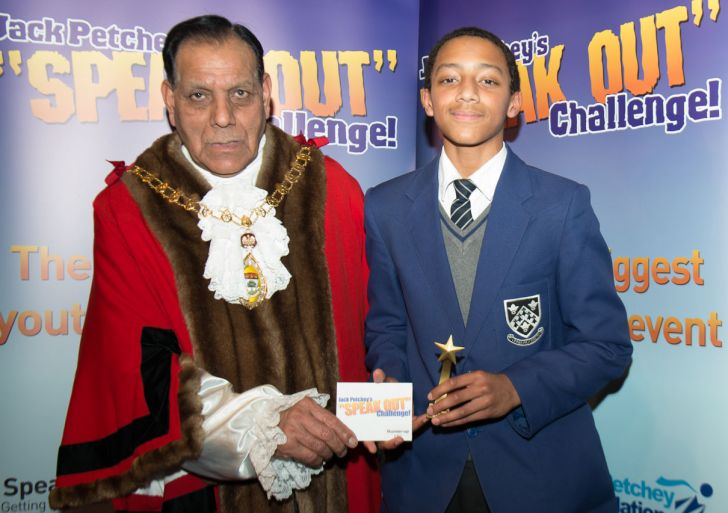 On Tuesday 13th January, Francis attended a final workshop at Brentside High school with the 14 other finalists from schools across the borough before the competition commenced in the evening. The stakes were high and the energy in the room simply electric, but as Francis took to the stage he had the audience captivated from the moment he started. His speech titled 'The elephant in the room' about racism received rapturous applause but the question on everyone's lips who was going to be the winner. As the results were announced there was a huge cheer of joy from the Wiseman supporters when in second place was our every own Francis Lali! High praise indeed came from the judges with the local MP Mr Pound and the head of BBC strategy making a beeline for him afterwards to tell him that he was their personal favourite.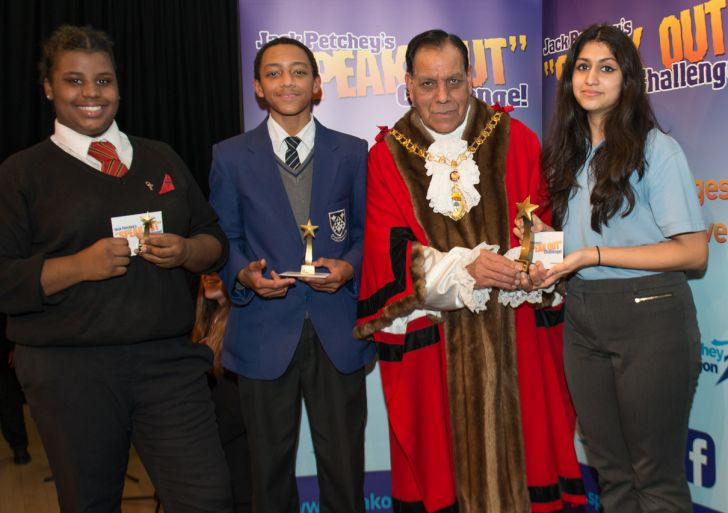 A thoroughly well deserved result for Francis and huge well done to all the students who participated who each walked away from the experience having learnt something new and realising that public speaking isn't so scary after all!