Year 13 Parents' Evening
Year 13 Parents' Evening is on Tuesday 24th February between 4.30pm -7.00pm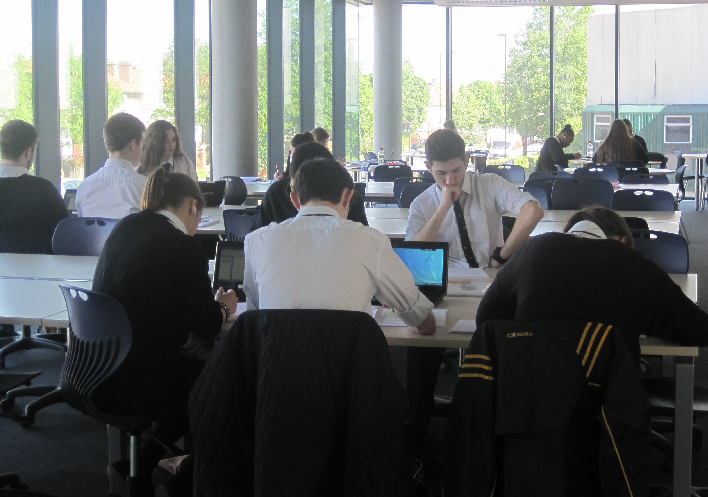 I would like to congratulate Ammar Alhadi; who once again is above target in all of his subject areas. I would also like to mention Matthew Hurley and Pamela Dakarmenjian, who are above target in 2 subjects and on target in the other subject. This is a wonderful achievement and I am very proud of all three students.
These students below are above target in 1 subject area and on target in the other subjects.
Georgea Bou-Mansour, Nicole Louro, Michael Coles, Aleksander Dlugosz, Karalo Dunne, Joey El-Hage Boutros, Rachel Fulla, Aidan Galloway, Luke Gilham, Rhiannon Keeney, Namir Meti, Claire O'Reilly, Alessandro Sanchez, Eleanor Sullivan, Bashar Zouein, Jade Jones, Faris Tamimi, Michael Doherty.
These students below are on target in all subject areas.
Leah Mereb, Mario Hadad, Roshalie Aloycious, Thomas Ashak, Lucy Burch, Rhianna Callaghan, Hayley Hoare, Conor Cunningham, Ella Huegle, Andre La Riviere, Candice McDowell, Daniel Mepham, Eimear Murphy, Nayan Peters-Stephen, Abisha Rasanayakam, Julian Tang, Tiana-Jade Williams, Gaganpreet Bangar.
These students below are about to complete their Level 3 Extended Project qualification(EPQ) and all carried out inspirational presentations just before the half term break.
Nicole Louro, Jennifer Paul, Joseph Silke, Anthony Barrett, Leah Mereb, Eva Towers, Abisha Rasanayakam, Rory Kenny, Orlagh Murray, Julian Tang, Paula Markvukaj, Kiera Dobbin, Eisvidas Jonkus, Candice Mcdowell.
I realise that Year 13 are working hard as a collective group, in order to prepare for their approaching exams and assessments. Many students regularly make good use of the Sixth Form Study Centre, which is open for silent study, both before and after school each day. Year 13 Parents Evening (Tuesday 24th February, 4.30pm -7.00pm) is clearly an opportunity for parents and students to gain a current update in terms of progress being made in relation to student target grades.
The Sixth Form team will continue to provide support and intervention for those students under target or with low effort grades. Subject areas also regularly provide compulsory revision sessions and all students must make the most of these opportunities. I wish Year 13 every success in the coming weeks; as final preparations take place.
Mr Bird
Head of Year 13