"Meet the Lecturers"
"Meet the Lecturers" Sixth Form Enrichment took place on 25th February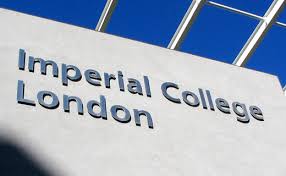 On Wednesday, 25th February Cardinal Wiseman welcomed many Lecturers from London universities, who came to participate in a "Meet the Lecturers" event organised by Mrs Sowa, Sixth Form UCAS and Enrichment Advisor. This was a follow up to the "Meet the Professionals" event in October 2014. All of our Year 12 students signed up to a lecture of their choice and they had 10 different subjects to choose from. We also extended the invitation to some of our brightest Year 11 students and it was good to see many of them, especially at the Medicine and Engineering talks. All our guests were really impressed with the students; their behaviour and maturity of questions were excellent. Some of our students acted as student ambassadors, helping to look after our guests, welcoming them and getting them settled into the venues. Dr Lynam from UWL wrote back saying "Thank you for inviting me to Cardinal Wiseman in order to speak to the psychology students last week. I was very impressed with this group of students. They were enthusiastic, responsive and clearly ambitious all of which are wonderful to see. I am very impressed that 95% of your A level students go on to the university. I would be so happy if your students applied to study psychology with us at UWL. Please thank Elle for being such a great ambassador."
Dr Altorf from St Mary's wrote: "Thanks again for inviting me to speak to the students. I hope it was useful to them. It was especially good to speak to some of them after the presentation, and I would be more than happy to take part in such an event again. It was all very well arranged for."
Our students were also commenting on how helpful and informative the talks were.
Medicine – Dr Kevin Murphy from Imperial College
"Throughout the lecture, we were hit with the harsh reality of the application process and the skills required to achieve our ultimate goal of getting into Medical School. Yet, the Lecturer from Imperial College constantly tried to put us at ease by reassuring us that each daunting part of the process brings us closer to a career which we believe we are suited for. We also gained an insight into the teaching style used at Imperial College, which allowed us to picture life beyond the sea of blue blazers and familiar faces. Overall, the lecture only fuelled our passion for Medicine further. Let's hope our lecturer saw a future medic in each one of us!" (by Faith Otote)
Drama & Theatre Arts – Matthew Hahn from St Mary's University
"The Enrichment activity was really interesting. I got excellent advice of vocational acting courses pre UCAS applications (which I'd never heard off), and auditions in general. Also, I had lots of questions answered about Acting and Theatre degrees and university in general" (by Theo Amihyia)
Business Management – Dr Wafi Al-Karaghouli and Sharon Coote from Brunel University
"The talk was great, I found out about the work placements that Brunel can offer, as it is good to leave university with a job experience which can lead to a permanent position in the future if they are impressed with you" (by Oliver Bush)
History – Dr Mark Williams and Charles Hancock from Kingston University
"This lecture was so much fun, we learned about the 18th century crime in London and particular streets where crime happened. We had to make a map of London like a jigsaw puzzle and mark the crime hot spots; we also did a role play for Henry VIII. It all made me realise the vast range of topics I can choose to study and that History degree is not the same in all universities so I need to look at the modules on offer before I apply." (by Anna Cremin)
Psychology – Dr Siobhan Lynam from University of West London

"The Psychology talk was really helpful as it further enhanced my interest in studying Psychology at university. I learned that this degree can lead to different career paths which range from an occupational psychologist to a forensic psychologist" (by Monika Lukomska)
Sport Science – Prof Gill McInnes from St Mary's University
"Our Lecturer explained about all the different degrees they offer and entry requirements for each one of them and what different professions they can lead to. We watched a video with students talking about their experiences and excellent facilities the university can offer. It will definitely make me consider St Mary's as one of my choices for application next year" (by Rohan Alexander)
Economics & Finance – Dr Matthew Rablen from Brunel University
"The talk was very informative and given like a lecture, which was interesting. The Lecturer explained about the different areas of finance and what we need to do to get there, we got a good view of the way Economics & Finance is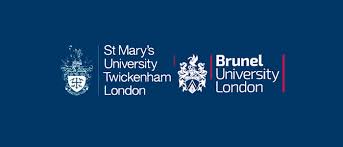 taught at Brunel" (by Lucy Silva-Parkinson)
Media & Creative Arts – Damian O'Byrne from St Mary's University
"Our Lecturer was funny and very friendly; he interacted really well with all students. He told us about the structure of the course and how in the 1st year we would study all aspects of Media before we started specialising in the following years" (by Eden Charkani)
Engineering – Dr Kostas Banitsas and Mrs Petra Gratton from Brunel University
"I learned so much about all the different parts of engineering, some of which I didn't even know about or realise how interesting they were. The Lecturers went through each individual part of engineering and different modules that you can do and grades you need to get in. We also learned about university's laboratory facilities and accommodation and links with employers" (by Miriam Said)
Philosophy - Dr Marije Altorf from St Mary's University
"I have learned about different philosophers and that Philosophy opens many doors as there are many fields that you can go into with this degree" (by Aaron Haynes) "The lecture was very beneficial, I learned that this subject is really respected and recommended" (by Kaylum Cassie)
All of these comments clearly show how much our students enjoyed the lectures and how much they benefited from them. We are so grateful to all our guests for finding time in their busy teaching schedules to come all the way to our school to talk to the students. Thank you all so much. We hope to follow up the talks with some university visits in the future.
Mrs Sowa