Creative Media
Year 13 BTEC Creative Media Studies students had Westside Radio, a regional radio station based in Hanwell, come in to school last week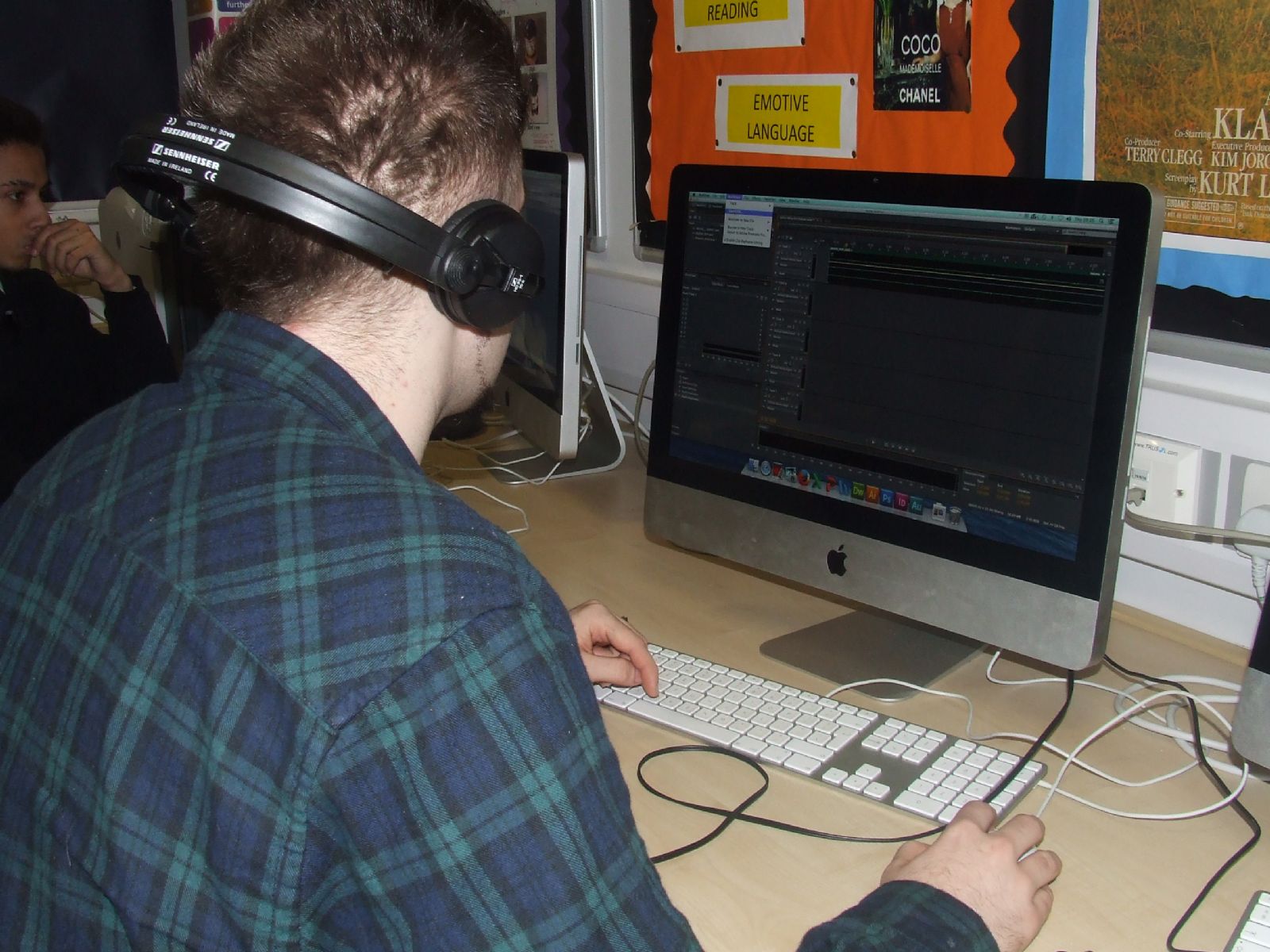 Year 13 BTEC Creative Media Studies students had Westside Radio, a regional radio station based in Hanwell, come in to school last week on Wednesday (25th Feb) and Thursday, (26th Feb) to do a workshop with them in order to make podcasts for radio.
The photographs are of students working with Sone Palda (the manager of Westside radio) and Mikey (a sound engineer from Westside) helping the students make their podcasts. This workshop will be followed up by a visit to Westside Radio!
As BTEC is a vocational course, this workshop presented by professionals and gives the students, not only a better understanding of what it is like working in the Radio Industry but also a taste of working in this industry.