Palm Sunday
A reflection on Palm Sunday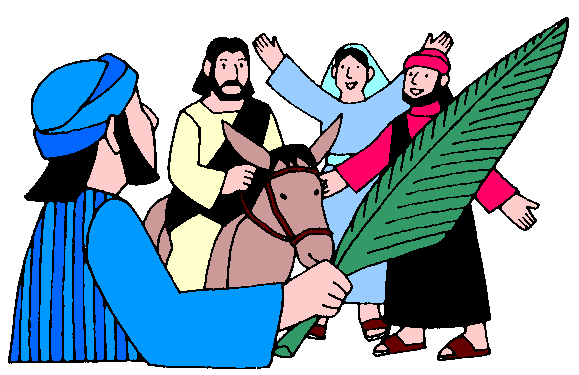 With this coming weekend being Palm Sunday, the beginning of Holy Week and the most sacred time in the Church calendar, we look to prepare ourselves for the journey Jesus will embark upon which encompassed much pain and hurt before his death and an ultimate joy in his resurrection.
To help us in this time here is a reflection on Palm Sunday: http://onlineministries.creighton.edu/CollaborativeMinistry/032915.html
As we prepare we turn to our Loving creator to guide us through the path ahead.
Loving God,
Your son, Jesus was humble and obedient.
He fulfilled your will for him by becoming human and suffering with us.
We ask you for the desire to become more humble
so that our own life's might also bear witness to you.
Please, Lord, guide our mind's with your truth.
Strengthen our life's by the example of Jesus.
Help us to be with Jesus in this week
as he demonstrates again his total love for all.
He died so that we would no longer
be separated from you.
Help us to feel how close you are
and to live in union with you.
Amen