Year 11 Exams: Starting 11th May
We are now only 10 school days away from the first Year 11 exams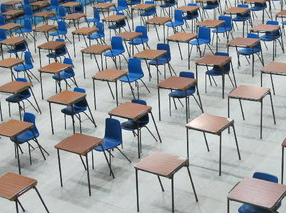 We are now only 10 school days away from the first Year 11 exams and many of our students have been working very hard at home and attending revision and intervention sessions at school in preparation for the exams. We appreciate that this is a very pressured time for the students which can seem a bit relentless but it will definitely place them in the best position to succeed in their exams and they will be rewarded with a long summer break afterwards.
Just a reminder that all the exam materials and revision support can be found on the website and Frog. The Exam Timetable has been sent home to you but you can also find copies on the website - it is a good idea to have the timetable on display at home, if you haven't already. Further information on the school day prior to the half term as well as study leave will be sent out shortly. If you have any concerns or questions about the exams, please contact your child's subject teacher or a member of the Senior Leadership Team.
Good luck to the year 11s in the final few weeks!
---
Follow the link for the timetable and revision materials