Geography in Action
On Friday the 10th of April, 24 enthusiastic AS Geographers headed to the Jurassic coastline in Dorset.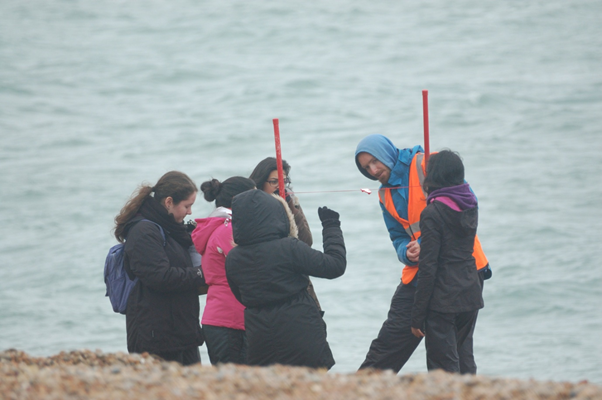 On Friday the 10th of April, 24 enthusiastic AS Geographers headed to the Jurassic coastline in Dorset to undertake some physical Geography fieldwork in order to help them prepare for their summer exam.
First stop was Durdle Door and Lulworth cove where students we able to see first-hand some of the features of coastal erosion that they had studied the formation of in class, helping them to appreciate the scale of these landforms. Next stop was lunch and of course when by the sea side the only appropriate option was to indulge in a spot of fish and chips!
We then headed back onto the coach and upon arriving at the fieldcentre students were straight into the classroom for the evening (yes, that's right, Friday night lessons!) learning about the geology of the area we were visiting.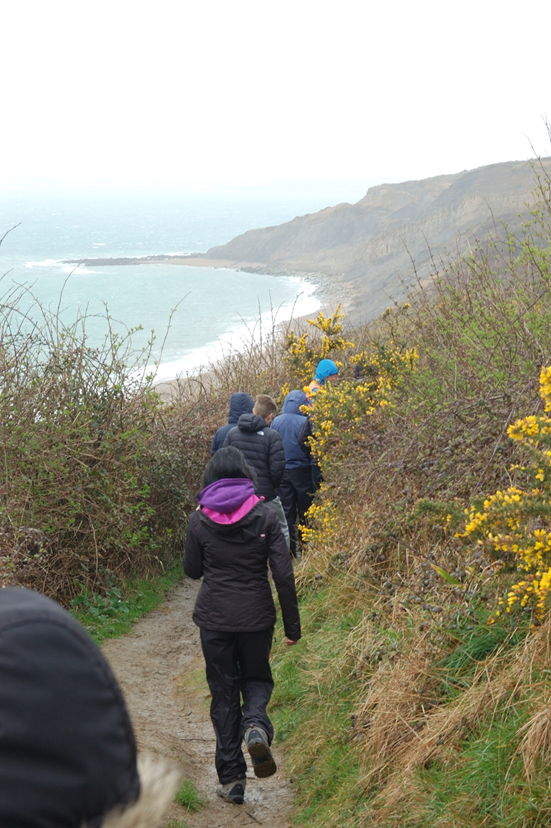 The next day students were up bright and early and like true geographers they battled the elements and continued with their data collection despite rain, wind and pretty chilly temperatures. Following this there was another evening spent in the classroom writing up their findings, practising statistics and answering practise exam questions to assist with the summer exam.
On the final Sunday morning a coastal walk was on the agenda to observe coastal erosion and mass movement from the cliff tops and then on the way back from the base of the cliff along the beach. Fine in principle but it had rained the night before and some of the girls' footwear (high heeled boots!) wasn't entirely appropriate for the occasion but they persevered and were rewarded with stunning views of the Isle of Purbeck at the end.
The morning finished with a spot of fossil hunting where it appeared we had some budding palaeontologists amongst us, finding all sort of remains and when they were informed it was time to go the majority were reluctant to leave – always the sign of a good trip.
Overall it was a thoroughly enjoyable and educational trip, with many students commenting on how useful it was to be able to see real life examples of many of the things we had we been discussing and studying in the classroom for the last term.
We're already looking forward to the next one but maybe the high heels will be left behind on the next occasion!
See the full photo gallery