Drama News
There is much happening in the Drama department in the coming weeks
A-level performances took place this week- click the image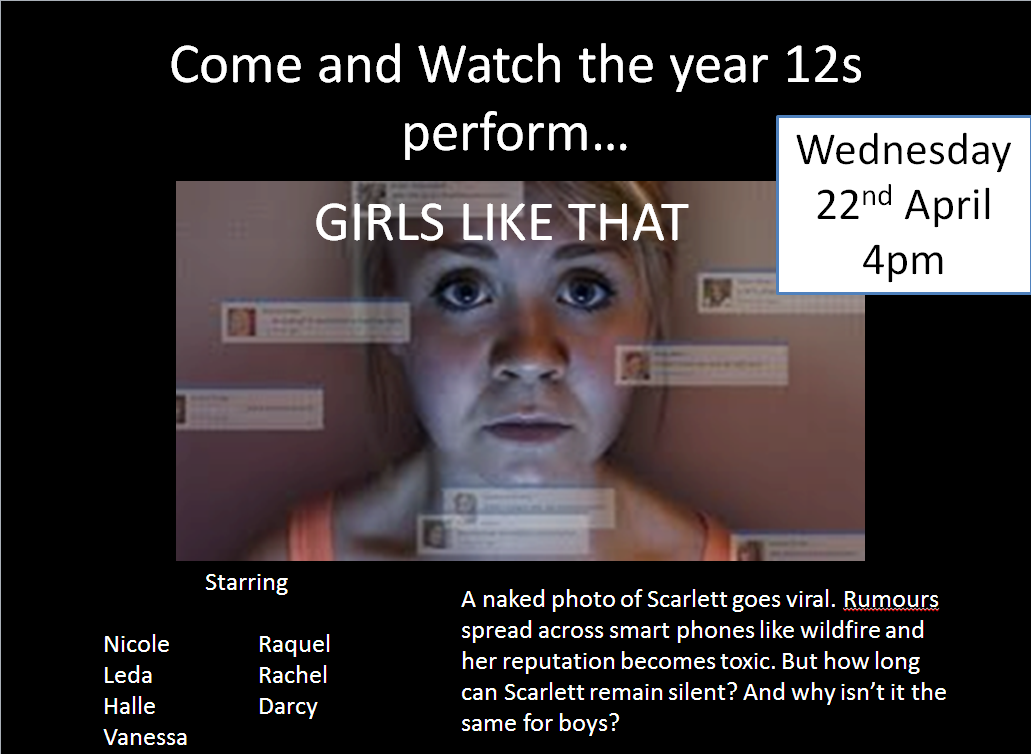 Year 7 drama club will re-start on the 12th May
School play of Face- rehearsals will re-start on the 13th May for a performance on the 5th June!
Year 8- second trip to see Wicked to take place on Tuesday 5th May- meeting at 5.30 Greenford Station. More KS3 trips to follow after half term so watch out for any notices
GCSE performances take place at 4.30 on Wednesday the 6th and Thursday the 7th May. There are 9 performance and a mixture of comedy and heartbreak! Anyone is welcome to come and watch.