Breath
Year 12 girls win a national film award for their film Breath, presented by Danny Boyle.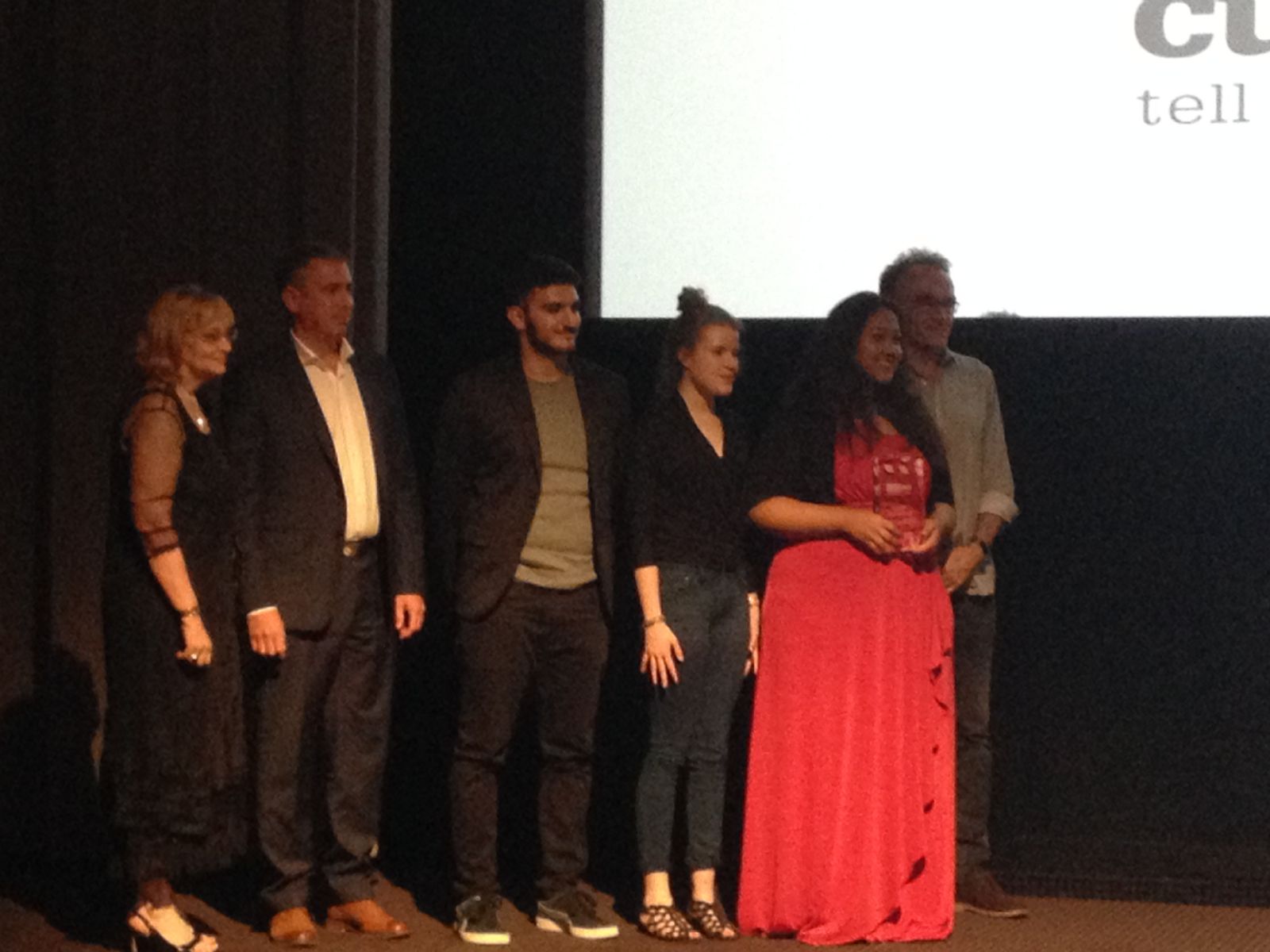 Cut Films is a charity which requires any students aged under 25 year old, on a National level, to create an anti-tobacco short film aimed at educating their friends and peers about the dangers of smoking. The project was started by the husband of Deborah Hutton, Filmmaker Charlie Stebbings, following her untimely death caused by lung cancer, linked to smoking in her student years.
All the students in our Year 12 BTEC group participated in the project for the first time this year. We divided them into two teams- a team of five boys and a team of three girls.
On the 22nd June an awards night was held at the Ealing Town Hall for Ealing Borough. There were 10 categories and both the boys and girls were nominated in three of the categories. At this event, the boys won: Best Scripted Film and the girls won: Best Directed Film.
There were 445 entries in this competition on a National level. The girls made it into the first short list of 75 and then were shortlisted to the final group of 15! This was the reason we were invited to the awards ceremony held at BAFTA on the 1st July where we came second in the National Cut films 2015 - 16-19 Age Category. Danny Boyle presented the awards to the girls, Laeticia, Lili-May and Laurissa.
Cut Films provided an excellent opportunity for our students to work to a brief which was real and gave them an amazing opportunity to voice their opinions on issues that affect them. Going to BAFTA has been a truly enriching experience for all!
Watch the film which came second in the National Cut Film Awards and also won Best Directed Film at the Ealing Awards Ceremony here:
Breath
See the final 15 entries by following the link
---
Our Year 12 boys also enjoyed great success for their film 'Be Smart, Don't Start' which, we are proud to say, won 'Best Scripted Film' at the Ealing Awards Ceremony:
Be Smart, Don't Start