Certificate Collection
Exam Certificates can be collected on 2nd Dec (3-4pm) and 18th Dec (10-11am)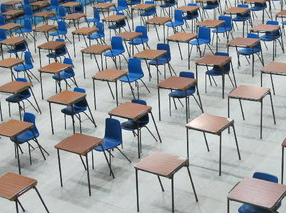 The Summer 2015 Exam certificates are now available for collection. These are important original documents and are frequently required for higher education or employment opportunities. They must be collected in person by the student, or by a nominated individual (an email should then be sent to us by the student, nominating a person – eg a sibling or a parent/carer - to collect the certificate on their behalf. Please note that the nominated person will be required to show proof of ID).
Certificates can be collected from Cardinal Wiseman on Wednesday 2nd December between 3 and 4pm or on Friday 18th December between 10 am and 11 am.
If the student or their nominated person cannot make either of these time slots, please email me back stating your availabilities (term time only, Monday to Friday between 9:30 am and 4:00 pm please) to arrange an alternative collection slot.