Any Questions? Radio 4
There are still a few tickets available for the live broadcast of Any Questions? Contact us for details
Do you have any burning questions about politics and the world today? Now's your chance for answers.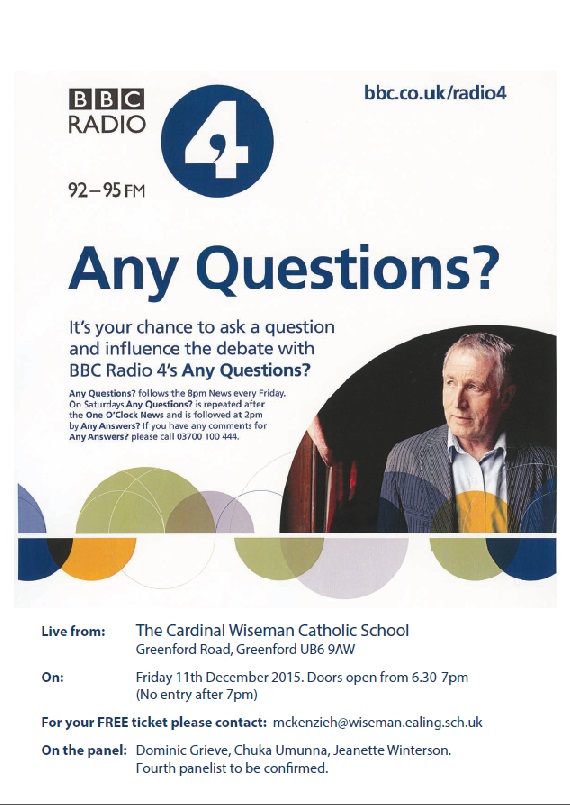 The BBC Radio 4 programme Any Questions? will be hosted by Cardinal Wiseman Catholic School on Friday 11th December. Any Questions? goes out live on Friday evenings at 8pm on BBC Radio 4 (repeated on Saturday afternoons at 1.10pm).
Any Questions? was first broadcast in October 1948 and its current chair is Jonathan Dimbleby. It is a political panel programme that provides the opportunity for people to challenge leading politicians, policy makers, writers and thinkers.
Tickets are free and are available, via email, on a first come, first served basis. In your email, please give your name, address and contact phone number as well as the number of tickets you would like.
Apply to: mckenzieh@wiseman.ealing.sch.uk
If you do not have access to email please write, giving the same information to: Mrs McKenzie, Any Questions?, Cardinal Wiseman Catholic School, Greenford Road, Greenford, UB6 9AW.