Southern Science Challenge
Two of our Year 9 pupils, Laura Wasowska and Natalia Grabowska competed in the Southern Science Challenge at King's College London.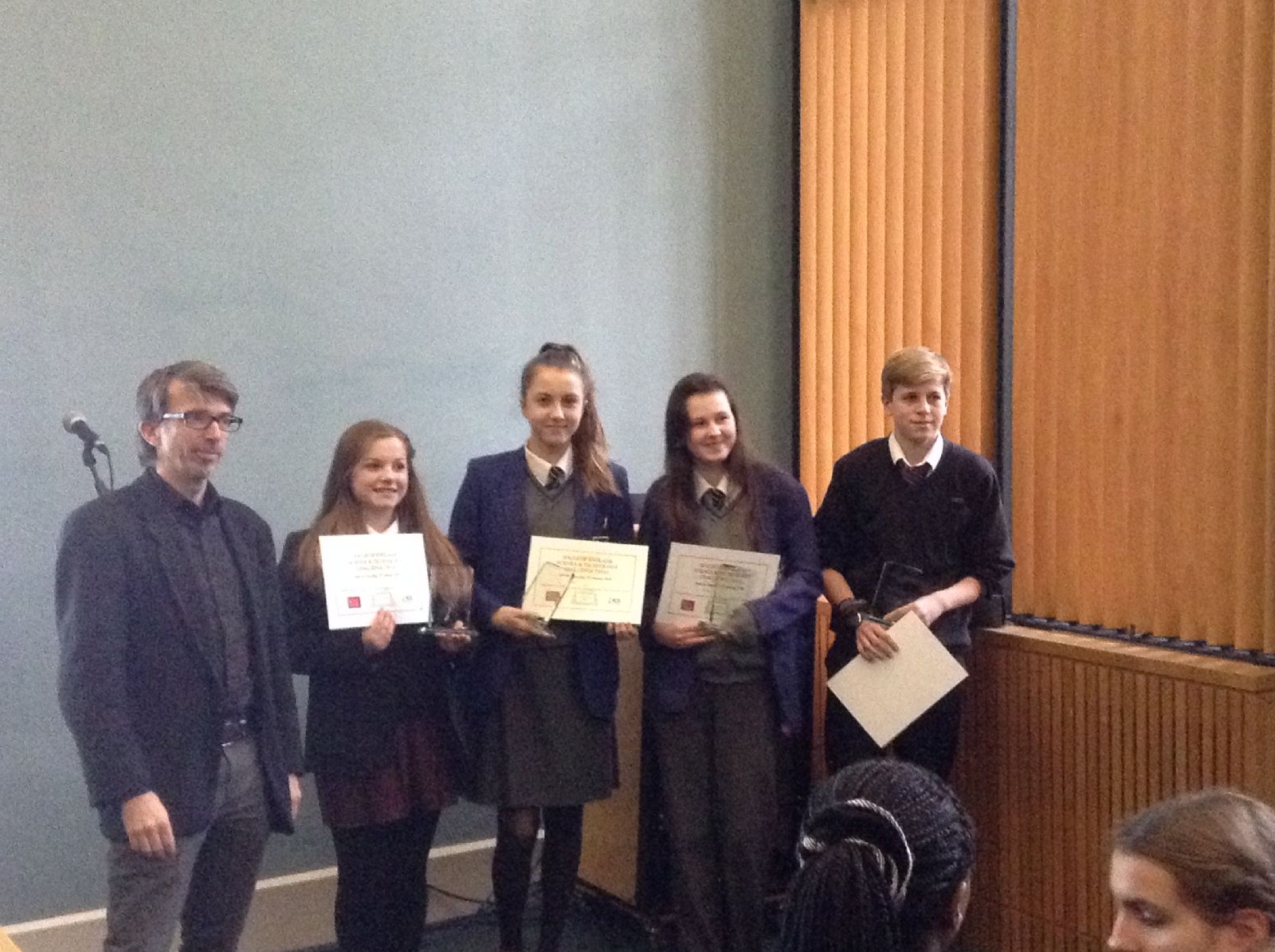 On Thursday 14th January two of our Year 9 pupils, Laura Wasowska and Natalia Grabowska arrived at King's College London to compete in the Southern Science Challenge. They had qualified for this event at a previous round when they were in Year 8. They arrived and were partnered with a team from Barnett and then set their challenge: to build and programme Lego Mindstorm Robots. The team carried out the tasks with extreme proficiency and were judged by the researchers to come second overall. Around 14 schools took part from all around London, in 7 teams. This is what our Wiseman students had to say:
Laura: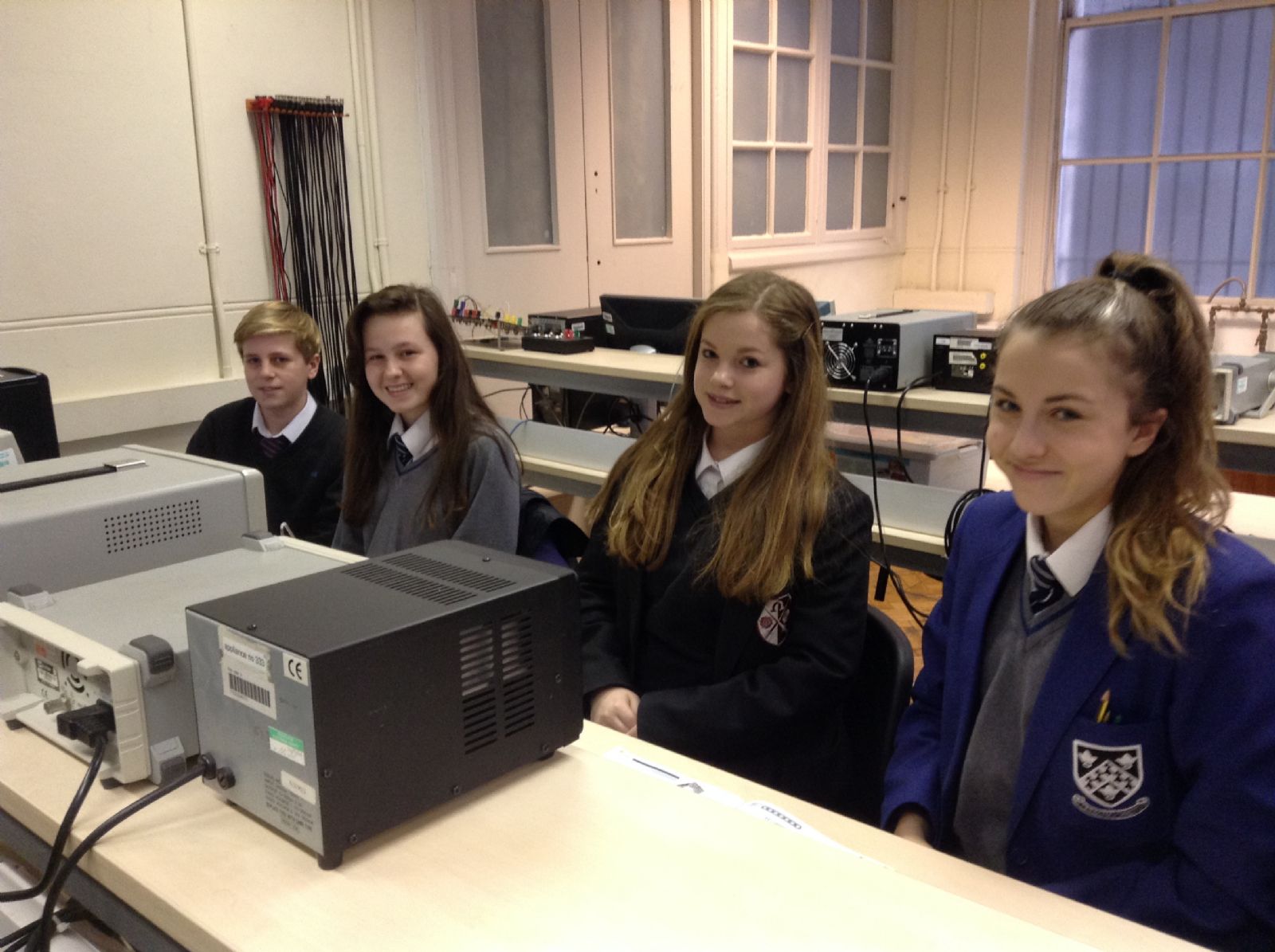 During the science and technology challenge we were asked the build and program a Lego robot (which we later called Dave). We were put in a group with 2 students from another school. Some of our aims that we achieved were making Dave follow a black limo the floor,use ultrasound to detect that he was about to hit something and turn away from it as well as making him follow a black line both straight and curved. We faced many challenges and it took us over 1 and half hours to complete Dave however we were determined and the experience rewarded us with knowledge and second place.
Natalia: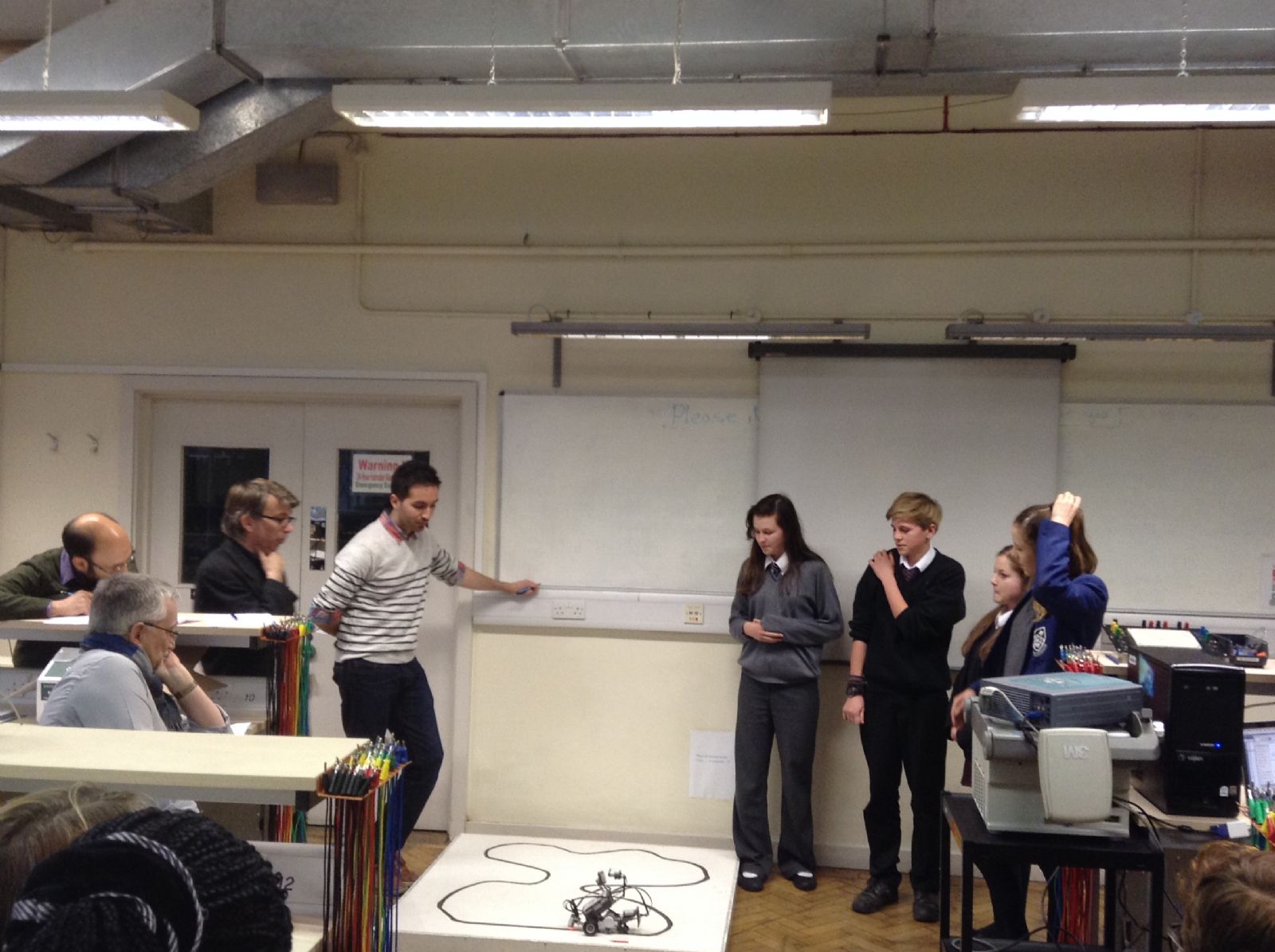 I really enjoyed the robotics challenge as we got to build and Lego robot and program it with ultrasonic, light, sound and touch software. We were in a team of four with two students from a different school, however we got on really well and had fun. There were times were we faced challenges but we kept persistent and we created a successfully functioning robot. I was very surprised and joyful that we achieved second place in the challenge. It was a great experience.

See the video from the competition