Activities with your child
Here are some fun days out for you and your children
Here are some great things to do as a family:
This Hillingdon Girl Can
"Enjoy the ultimate mother-daughter bonding 'exercise' and kick off 2016 in style, with free fun activity sessions designed just for you.
Mothers and daughters of all ages and abilities can enjoy 10 free weeks of activity sessions which all start week commencing 25 January 2016 and as an added incentive each person taking part will get a free, exclusively designed 'This Hillingdon Girl Can' T-shirt to keep.
'This Hillingdon Girl Can' aims to get women moving and feeling good about themselves in a relaxed and friendly atmosphere, free from judgement, no matter what exercise background you have.
So whether it's the first time taking an exercise class, or if it's a welcome addition to an established exercising week, we hope these sessions will help you on your journey to being healthier and happier in 2016.
The initial free sessions are followed by an optional further 10 weekly sessions for only £1 a session for those who have caught the exercising bug and would like to continue."
https://www.hillingdon.gov.uk/thisgirlcan
---
The Royal Institution Christmas Lectures
Started by Michael Faraday in 1825, and now broadcast on national television every year, the Christmas Lectures are the UK's flagship science series. Did you miss the 2015 lecture? Past Christmas Lectures are available for free on the Ri Channel. Dr Kevin Fong discussed today's most exciting space missions, explores the future of space travel, and offers a unique insight into the challenges of protecting human life in the hostile environment of space in "How to survive in space". Some of our Year 7-9 students have watched part of this in Science Club! http://www.rigb.org/christmas-lectures/how-to-survive-in-space
---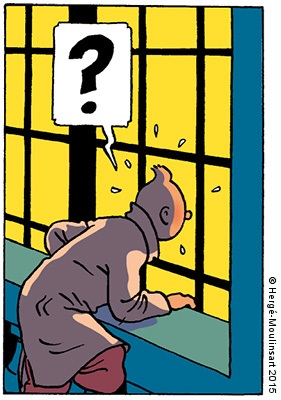 TINTIN: Hergé's Masterpiece
Catch this one at Somerset House before it ends on 31st January 2016. "This winter, Somerset House is proud to present TINTIN: Hergé's Masterpiece. Stepping inside the wonderfully eccentric world of artist-author Hergé and Tintin, his intrepid young reporter, the exhibition explores the evolution of the artwork of Hergé, from the simplicity of early newspaper strips to the genre-defining graphic work of the later books. Drawing on the archives of the Hergé Museum in Belgium, TINTIN: Hergé's Masterpiece features pencil sketches, character drawings, and watercolours alongside original artwork from the finished stories." Free admission. http://www.somersethouse.org.uk/visual-arts/tintin
---
Sky Garden
Time Out says – "Zip up 35 floors of the Walkie Talkie's shapely layers and you'll be transported to a public garden with some truly spectacular views. Sky Garden boasts three storeys of landscaped gardens lush with South African and Medterranean plants, observation decks, an open-air terrace, two restaurants, a bar and an uninterrupted panorama of the city's skyline."
Entry is free, but visitors must book their 90-minute timeslot at least three days in advance on: https://skygardentickets.com/skygardenpublic_ui/%28S%280w2ckwvrnd3eaukvj0xqnzbk%29%29/events/default.aspx
---
Natural History Museum – Bauer Brothers art exhibition
"Enjoy a rare opportunity to see botanical and zoological artworks by two of the most accomplished natural history artists of all time. Franz (1758-1840) and his brother Ferdinand (1760-1826) were both talented artists, who spent their entire lives studying and drawing nature. The brothers' careers took them on quite different paths, but both played an important role in documenting newly discovered wildlife from around the world, particularly plants. They have only occasionally been on public view before." Free admission.
http://www.nhm.ac.uk/visit/whats-on/programs/nhm/bauer_brothers_art_exhibition.html
---
Science Museum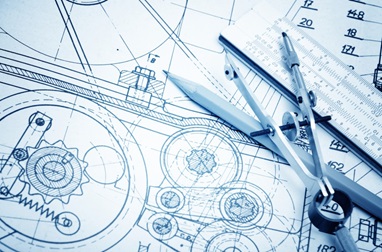 There are three particularly interesting free exhibitions at the science museum at the moment:
"Einstein's Legacy - One hundred years ago Albert Einstein's general theory of relativity revolutionised our understanding of the universe. Since then, Einstein's ideas have inspired generations of physicists, astronomers, artists, philosophers and campaigners. Featuring fascinating scientific and cultural artefacts, Einstein's Legacy invites you to discover the influence the visionary physicist has had on science and society"
"Cravings: Can your food control you? - What drives your desires for the foods you love? Is it the colour of your spoon, the food your mum ate while pregnant, the trillions of bacteria that dine with you, or the little known 'second brain' in your gut? From the flavours you learned to love in the womb, to the very next bite you take, your appetite has been shaped by food. Through personal stories, fascinating objects and cutting-edge science and technology, explore how food affects your body, brain and eating habits."
"Engineer your future - Could you shape the world we live in? Find out if you've got the problem-solving, big-thinking, team-working skills to be a globe-trotting engineer of tomorrow."