Meet the Lecturers
On Wednesday 10th February our Sixth Form hosted "Meet the Lecturers 2016" event.
On Wednesday 10th February our Sixth Form hosted "Meet the Lecturers 2016" event. We were very happy to welcome lecturers who came to deliver nine separate sessions: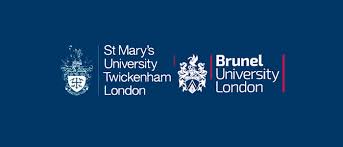 Psychology – Dr Gaines from Brunel University
History – Dr Johnson from Kingston University
Economics & Finance – Dr Rablen from Brunel University
Law – Mr Lee from King's College London
Film, TV & Creative Writing – Mr Stroud from Buckinghamshire New University
Arts, Graphics & Teaching – Ms Woodbridge from St Mary's University Twickenham
Business Management – Prof Weerakkody from Brunel University
Medicine - Simon Thackray, Jake Jasek and Ailbe Smith from Imperial College London
Engineering – Mr Axon from Brunel University

The purpose of this annual event is to give year 12 students an opportunity to sign up to the lecture on a topic they are most likely going to choose as their degree subject. They can find out what studying that degree at university will be like, what to expect at a typical lecture. They also get an overview of what would university expect in terms of entry requirements, what to write in a personal statement, how to prepare now, such as wider reading, attending taster courses, are there any external exams, how to prepare for an interview, what modules they can choose from in each year or what career prospects this degree can give them. Students are then able to make better and more informed decisions in year 13 when applying to universities.
We are very grateful for all the support we receive from the universities when organising this event and would like to thank all the lecturers and presenters who contributed to it.