Results Day
A Level and AS results are available on 18th August. GCSE results are available on 25th August. Collection details...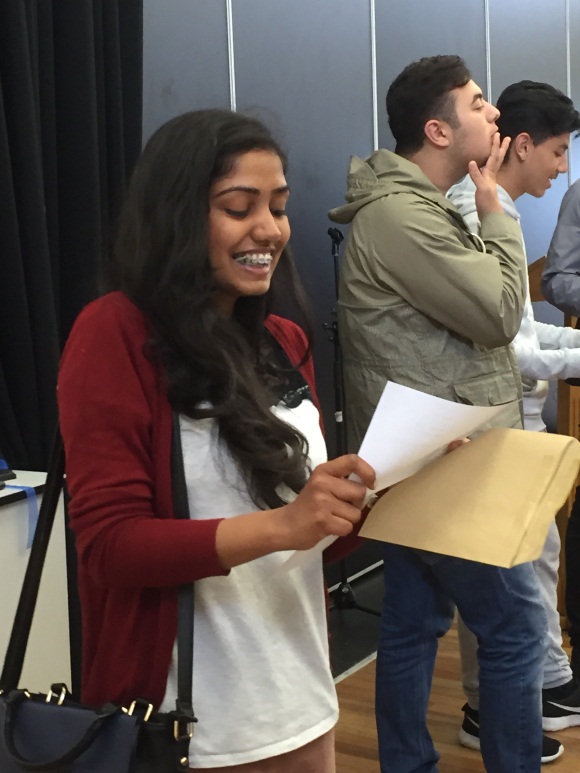 Results can be collected from the school as follows:
Thursday 18
th
August: GSE (A Level and AS Level)
Collect results from the Bethlehem hall:
A Level from 08:30 to 12:00
AS Level from 10:00 to 12:00
The sixth form team, Connexions and the Exams officer will be available to help with any enquiries.
---
Thursday 25th August: GCSE
Collect results from the Bethlehem Hall
Year 11 from 09:00 to 12:00
Year 10 and Year 9 from 11:00 to 12:00*
* core science for Year 10 and any Language GCSE's taken by year 9 or 10
The Leadership Team, Sixth Form Team, and Connexions will be available to help with any enquiries.
---
If you are NOT available on the day, there are three options;
You may nominate someone to collect the results on your behalf.

You can write to or email the exams officer on

exams@wiseman.ealing.sch.uk

with the name of your nominated person. Where the nominated person is not a current or Year 13 student, please ask them to bring photo ID on the day.

You may have

the results posted to you. Please provide a stamped addressed envelope to the exams officer (Office B11)

Results not collected on the day will be available at reception from August 19th (GCE) or August 26th (GCSE). Reception will be open from 09:00 to 15:00 from Monday to Friday. After 3rd September, results should be collected from the Exams Officer.
---
Review
Whilst we hope everyone will be happy with their results, we understand that a few of you may be dissappointed and wish to consider having the results reviewed. Further guidance is included in the document below, and the necessary form is also available below.