Instrumental Lessons
There are spaces for students to learn a musical instrument on a one to one basis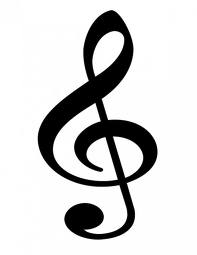 The Music Department currently has spaces for students to learn a musical instrument on a one to one basis. This is open to all year groups. Instrumental lessons are currently provided by Ealing Music Service. Students have one lesson a week (same day every week) and lessons take place during the school day, however at different times to minimise disruption to other curriculum lessons. Parents purchase a package of 10 lessons at the start of each term and can chose between a 15 minute or 30 minute lesson. A package of ten 15 minute lessons is £82.50 and a package of ten 30 minute lessons is £172.50. Payment is made on ParentPay.
We currently have places for lessons on violin, piano, voice, guitar, clarinet, saxophone, flute and drum kit. We have a small number of instruments that students to use whilst they are learning.
If you would like your child to have instrumental lessons please make payment on the ParentPay website and forward the payment receipt email to Miss Madden (maddenc@wiseman.ealing.sch.uk) stating which instrument you would like your child to learn.