Book of the Week for Parents
A Year of Marvellous Ways by Sarah Winman
Marvellous Ways is eighty-nine years old and has lived alone in a remote Cornish creek for nearly all her life. Lately she's taken to spending her days sitting on a mooring stone by the river with a telescope. She's waiting for something - she's not sure what, but she'll know it when she sees it. Drake is a young soldier left reeling by the Second World War. When his promise to fulfil a dying man's last wish sees him wash up in Marvellous' creek, broken in body and spirit, the old woman comes to his aid. A Year of Marvellous Ways is a glorious, life-affirming story about the magic in everyday life and the pull of the sea, the healing powers of storytelling and sloe gin, love and death and how we carry on when grief comes snapping at our heels.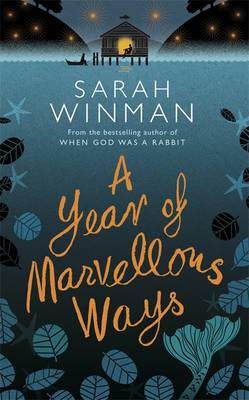 Previous Books of the Week
---
Capital by John Lancaster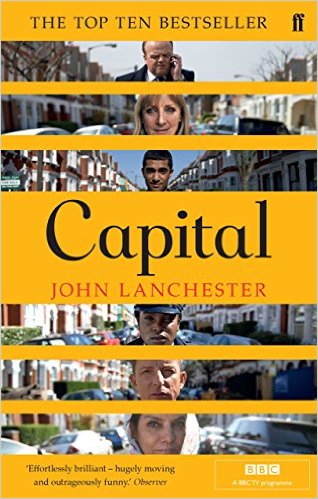 Featuring a contemporary cast of characters that crosses race, class and religion, Capital is the moving and hugely topical story of one street caught on the brink of the crash. Capital: the City of London. Capital: money, currency, finance. Both are central to the multicultural micro-society living and working on Pepys Road-an ordinary street in the Capital. Formerly working class, the simple houses have seen a wave of gentrification and expensive renovations that have rendered them highly desirable, valuable real estate. Here lives Roger Yount, powerful investment banker daily trading risk against profit on the Foreign Exchange. An annual bonus of a million might seem excessive, but with second homes and nannies to maintain, he's not sure he can get by without it. Elsewhere on Pepys Road is the Muslim Pakistani family living above their convenience store, and a senior widow who entertains visits from her graffiti artist grandson. Recently arrived is Freddy Kano, teenage football celebrity, recruited from Senegal to join the Premier League, who left a two-room shack to follow his dream. Their stories intertwine with the immigrant workers who service the wealthy residents of the City: Zbigniew, the builder from Warsaw, catering to the super-rich in their interior decoration whims; the nanny who looks after Roger's two small boys while his well-groomed wife indulges her shopaholic tendencies; and traffic warden Quentina, who has exchanged the violence of the police in Zimbabwe for the violence of the enraged upper middle classes. For them all, this city offers the chance of a different kind of life. Each house has its own story and its own secrets, having seen its fair share of first steps and last breaths, and plenty of laughter in between. Today, through each letterbox along this ordinary street drops a card with a simple message: We Want What You Have.
---

Half of the Human Race by Anthony Quinn
Summer of 1911. English society is on the brink of change. The streets of London ring with cheers for a new king's coronation and the cries of increasingly violent suffragette protests. Connie Callaway, fired up by the possibilities of independence, wants more than the conventional comforts of marriage. Spirited and courageous, she is determined to fight for 'the greatest cause the world has ever known'. Will Maitland, the rising star of county cricket, is a man of traditional opinions. He is both intrigued and appalled by Connie's outspokenness and her quest for self-fulfillment. Their lives become inextricably entangled just as the outbreak of war drives them further apart. Buffeted and spun by choice and chance, Connie and Will struggle against the aftershocks of war and the changes it wreaks.
---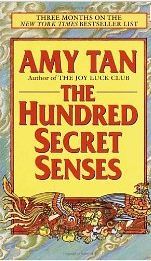 This week's book is one of our Exegesis novels. It was chosen by local author Jeannie Waudby.
The Hundred Secret Senses by Amy Tan
Olivia Yee is only five years old when Kwan, her older sister from China, comes to live with the family and turns her life upside down, bombarding her day and night with ghostly stories of strange ancestors from the world of Yin. Olivia just wants to lead a normal American life.
For the next thirty years, Olivia endures visits from Kwan and her ghosts, who appear in the living world to offer advice on everything from restaurants to Olivia's failed marriage. Just when she cannot bear it any more, the revelations of a tragic family secret finally open her mind to the startling truths hidden in Kwan's unorthodox vision of the world.
Amy Tan's prizewinning novel unfolds a series of family secrets that questions the connection between fate, beliefs, memory, imagination, and the natural gifts of our hundred secret senses. Years after her Chinese half-sister assails her with ghost stories set in the mysterious world of Yin, a young woman finds herself in China, looking for a way to reconcile the ghosts of her past with the dreams of her future.
---
The Faithful Couple by A. D. Miller
It is 1993, and in California, Neil Collins and Adam Taylor two young British men on the cusp of adulthood, meet at a hostel in San Diego. They strike up a friendship that, while platonic, feels as intoxicating as a romance. They travel up the coast together, harmlessly competitive, innocently collusive and totally wrapped up in each other. On a camping trip to Yosemite they lead each other to behave in ways that, years later, they will desperately regret.
This is the story of a friendship built on a shared guilt and a secret betrayal, The Faithful Couple follows Neil and Adam across two decades, through girlfriends and wives, success and failure, children and bereavements. Their fates offer an oblique portrait of London in the boom-to-bust era of the nineties and noughties, with its instant fortunes and thwarted idealism. California binds them together, until the full truth of what happened emerges, bringing recriminations and revenge which threaten to drive them apart.
---
Tamar by Mal Peet
This week's book was written by award winning author Mal Peet who died recently. He writes:
A friend of mine had a father whose wartime experiences were, actually, secret. He worked 'underground' for the British secret services in Nazi-occupied Holland. He still had his silks, the sheets of code used for his radio transmissions. These scraps of fabric were my starting point for Tamar. I've always been interested in codes, ciphers, anagrams, crossword clues. Strange things happen when language is used to conceal rather than communicate.
When her grandfather dies, Tamar inherits a box containing a series of clues and coded messages.
Out of the past, another Tamar emerges, a man involved in the terrifying world of resistance fighters in Nazi-occupied Holland half a century before. His story is one of passionate love, jealousy, and tragedy set against the daily fear and casual horror of the Second World War. Unraveling this story will transform Tamar's life for ever.
This novel is a powerful story of adventure, love, secrets, and betrayal in time of war, both past and present.
---
This book was chosen by the artist Antony Gormley as his contribution to our Exegesis art and literature project. Apparently it is his favourite novel.
If anyone would like to produce an Exegesis exhibit based on this novel please let us know.
The Brothers Karamazov by Fyodor Dostoevsky
The Brothers Karamazov is a murder mystery, a courtroom drama, and an exploration of erotic rivalry in a series of triangular love affairs involving Karamazov and his three sons; the impulsive and sensual Dmitri; the coldly rational Ivan; and the healthy young novice Alyosha. Through the gripping events of their story, Dostoevsky portrays the social and spiritual strivings in what was both a golden age and a tragic turning point in Russian culture.
The Brothers Karamazov is possibly one of the greatest works of world literature. With its dramatic portrayal of a Russian family in crisis and its intense investigation into the essential questions of human existence, the novel has had a major impact on writers and thinkers across a broad range of disciplines, from psychology to religious and political philosophy.
---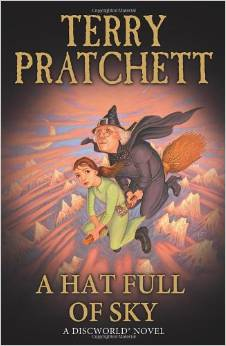 This week's book was chosen by Alistair Daniel of the Story Tent Theatre for our Exegesis Literature and Art project. It seems fitting to recommend a novel by the much loved Terry Pratchett who died on Friday.
A Hat full of Sky by Terry Pratchett
Tiffany Aching, a hag from a long line of hags, is trying out her witchy talents again as she is plunged into yet another adventure when she leaves home and is apprenticed to a real witch. This time, will the thieving, fighting and drinking skills of the Nac Mac Feegle and the Wee Free Men be of use, or must Tiffany rely on her own abilities?
This is the third novel in the junior Discworld series that started with the enormously popular tale: The Amazing Maurice and His Educated Rodents.
---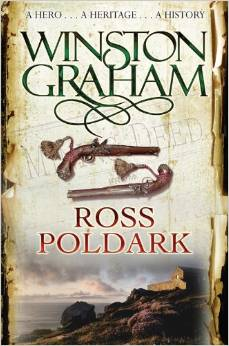 Many of you will have enjoyed the BBC's new drama series Poldark which began recently. The drama is based on a series of books by the hugely regarded historical novelist Winston Graham.
Poldark: Ross Poldark by Winston Graham
Tired from fighting a grim war in America, Ross Poldark returns to his land and his family in Cornwall. However when he arrives home, he finds that the joyful homecoming he has anticipated has turned sour. His father is dead, his estate is derelict and the girl he loves and who, he hopes, has waited for him, has become engaged to his cousin.
Ross is intent on rebuilding his estate and his life. His compassion for the destitute miners and farmers of the district leads him to rescue a half-starved urchin girl from a fairground brawl, an act that will alter the whole course of his future.
---
Brother Grimm by Craig Russell
A girl's body lies, posed, on the pale sand of a Hamburg beach, a message concealed in her hand. 'I have been underground, and now it is time for me to return home...'
Jan Fabel, of the Hamburg Murder Squad, struggles to interpret the twisted imagery of a dark and brutal mind. Four days later, a man and a woman are found deep in woodland, their throats slashed deep and wide, the names 'Hansel' and 'Gretel', in the same tiny, obsessively neat writing, rolled tight and pressed into their hands.
As it becomes clear that each new crime is a grisly reference to folk stories collected almost two hundred years ago by the Brothers Grimm, the hunt is on for a serial killer who is exploring our darkest, most fundamental fears. A predator who kills and then disappears into the shadows. A monster we all learned to fear in childhood.
---
Burial Rites by Hannah Kent
A brilliant literary debut, inspired by a true story of the final days of a young woman accused of murder in Iceland in 1829.
Set against Iceland's stark landscape, Hannah Kent vividly brings to life the story of Agnes, who, charged with the brutal murder of her former master, is sent to an isolated farm to await execution.
Horrified at the prospect of housing a convicted murderer, the family at first avoids Agnes. Only Tóti, a priest Agnes has mysteriously chosen to be her spiritual guardian, seeks to understand her. However, as Agnes's death looms, the farmer's wife and their daughters learn there is another side to the sensational story they've heard.
Riveting and rich with lyricism, Burial Rites evokes a dramatic existence in a distant time and place, and asks the question, how can one woman hope to endure when her life depends upon the stories told by others?
---
H is for Hawk by Helen Macdonald
This extraordinary book has recently been selected as the Costa Book of the Year.
'In real life, goshawks resemble sparrowhawks the way leopards resemble housecats. Bigger, yes. But bulkier, bloodier, deadlier, scarier, and much, much harder to see. Birds of deep woodland, not gardens, they're the birdwatchers' dark grail.'
From the age of seven Helen Macdonald was determined to become a falconer. She learned the arcane terminology and read all the classic books, including T. H. White's tortured masterpiece, The Goshawk, which describes his struggle to train a hawk as a spiritual contest.
When her father dies and she is knocked sideways by grief, Helen becomes obsessed with the idea of training her own goshawk. She buys Mabel for £800 and takes her home to Cambridge. She fills the freezer with hawk food and unplugs the phone, ready to embark on the long, strange business of trying to train this widest of animals.
'To train a hawk you must watch it like a hawk, and so gain the ability to predict what it will do next. Eventually you don't see the hawk's body language at all. You seem to feel what it feels. The hawk's apprehension becomes your own. As the days passed and I put myself in the hawk's wild mind to tame her, my humanity was burning away.'
Destined to be a classic of nature writing, H is for Hawk is a record of a spiritual journey, an unflinchingly honest account of Macdonald's struggle with grief during the difficult process of the hawk's taming and her own untaming. At the same time, it is a kaleidoscopic biography of the brilliant and troubled novelist T. H. White.

---
Dead Girl Walking by Christopher Brookmyre
Life is dangerous when you have everything to lose. Famous, beautiful and talented, Heike Gunn has the world at her feet. Then, one day, she simply vanishes.
Meanwhile, journalist Jack Parlabane has lost everything; his career, his marriage, his self-respect. A call for help from an old friend offers a chance for redemption, but only if he can find out what happened to Heike. Pursued by those who would punish him for past crimes, Parlabane enters the secret-filled world of Heike's band, a group at breaking point. Each of its members seems to be hiding something, not least its newest recruit Monica Halcrow, whose alleged relationship with Heike has become a public obsession.
Monica's own story, however, reveals a far darker truth. Fixated on Heike from day one, she has been engulfed by paranoia, jealousy and fear, as she discovers the hidden price of fame. From Berlin to Barcelona, from the streets of Milan to remote Scottish islands, Parlabane must dredge up old secrets to find Heike before it's too late.
This is the sixth Jack Parlabane novel in the acclaimed series by Scottish writer Christopher Brookmyre.
---
Stuart: A Life Backwards by Alexander Masters
In this extraordinary book, Alexander Masters has created a moving portrait of a troubled man, an unlikely friendship and a desperate world few of us ever see. A gripping journey back in time, it begins with Masters meeting the drunken Stuart lying on a pavement in Cambridge, and leads the reader through the layers of hell that have been his life.
Through crime, prison, homelessness, suicide attempts, violence and drug use, Stuart's story is traced back via the young offenders units and special schools that he attended. Eventually the author reveals the smiling, gregarious thirteen-year-old who was Stuart before his long, sprawling, dangerous fall.
Shocking, inspiring, and hilarious by turns, Stuart: A Life Backwards is a writer's quest to give voice to a man who, beneath his forbidding exterior, has a message for us all. It is a testament to the belief that every life, even the most chaotic and disreputable, is a story worthy of being told.
---
The Miniaturist by Jessie Burton
Waterstones Book of the Year
On a brisk autumn day in 1686, eighteen-year-old Nella Oortman arrives in Amsterdam to begin a new life as the wife of illustrious merchant trader Johannes Brandt. Her new home, is splendid but unwelcoming. Johannes is kind yet distant, always locked in his study or at work, leaving Nella alone with his sister, the sharp-tongued and forbidding Marin.
Nella's world changes when Johannes presents her with an extraordinary wedding gift, a cabinet-sized replica of their home. To furnish her gift, Nella engages the services of a miniaturist, an elusive and enigmatic artist whose tiny creations mirror their real-life counterparts in eerie and unexpected ways.
Johannes' gift helps Nella to pierce the closed world of the Brandt household and as she uncovers its unusual secrets, she begins to understand and fear the dangers that await them all. In this repressively pious society where gold is worshipped second only to God, to be different is a threat to the moral fabric of society, and not even a man as rich as Johannes is safe. Only one person seems to see the fate that awaits them.
The Miniaturist is a story of love and obsession, betrayal and retribution, appearance and truth.
---
Elizabeth is Missing by Emma Healey
Maud is slowly losing her memory, and her grip on everyday life, yet she refuses to forget her best friend Elizabeth, whom she is convinced is missing and in terrible danger. No one will listen to Maud, not her frustrated daughter, not her caretakers, not the police, and especially not Elizabeth's mercurial son, Peter. Armed with the handwritten notes she leaves for herself and an overwhelming feeling that Elizabeth needs her help, Maud resolves to discover the truth and save her beloved friend.
This singular obsession forms a cornerstone of Maud's rapidly dissolving present. But the clues she discovers seem only to lead her deeper into her past, to another unsolved disappearance, that of her sister, Sukey, who vanished shortly after World War II.
As vivid memories of a tragedy that occurred more than fifty years ago come flooding back, Maud discovers new momentum in her search for her friend. Could the mystery of Sukey's disappearance hold the key to finding Elizabeth?
In 2008, after the death of one grandmother and the decline of the other, Emma Healey began to explore the idea of dementia in fiction. Elizabeth is Missing is her first novel and has already won the Costa First Novel Award for 2014.
---
Let Me Be Frank With You By Richard Ford
In his trio of bestselling novels, The Sportswriter, Independence Day, and The Lay of the Land , Richard Ford set out the zeitgeist of an entire generation seen through the eyes of his literary chronicler, Frank Bascombe, one of the most provocative and unforgettable characters in modern American literature.
In Let Me Be Frank With You, Ford returns with four deftly linked Christmas stories narrated by the iconic Bascombe. Now sixty-eight, Frank resides again in the New Jersey suburb of Haddam, and has thrived despite the devastations of Hurricane Sandy which left houses, shorelines and countless lives unmoored and flattened. With a flawless comedic sensibility and unblinking intelligence, these stories range over the full complement of universal subjects; ageing, race, loss, faith, marriage, the real estate debacle, the tumult of the world we live in.
Through Bascombe, funny, profane, touching, wise and often inappropriate, we share the aspirations and sorrows, achievements and failings of American life. With his trademark candour and wit, Richard Ford brings Bascombe back in all his imperfect glory to say (often hilariously) what all of us are thinking but few will voice aloud.


---
The Corrections by Jonathan Franzen
After almost fifty years as a wife and mother, Enid Lambert is ready to have some fun. Unfortunately, her husband, Alfred, is losing his sanity to Parkinson's disease, and their children have long since flown the family nest to the catastrophes of their own lives. The oldest, Gary is a portfolio manager and family man, and despite clear signs to the contrary, is trying to convince his wife and himself, that he is not clinically depressed. The middle child, Chip, has lost his seemingly secure academic job and is failing spectacularly at his new line of work. Denise, the youngest, has escaped a disastrous marriage, only to pour her youth and beauty down the drain of an affair with a married man, or so her mother fears.
Desperate for some pleasure to look forward to, Enid has set her heart on an elusive goal, to bring her family together for one last Christmas at home.
---
The Christmas Mystery by Jostein Gaarder
Fifty years ago a girl disappeared without trace from her home in Norway.
In the present day, a small boy acquires a strange old Advent calendar. When Joachim opens the first window his excitement mounts as the countdown to Christmas Day begins. Soon he notices that strange things are happening behind the little windows, and everyday something mysterious and new appears. Hidden in each of the windows is a tiny piece of paper. Little by little these pieces unfold the girl's story and as we learn what happened to her, another story is revealed - that of the strange old man who made the extraordinary calendar.
---
Moriarty by Anthony Horowitz
Internationally bestselling author Anthony Horowitz's exciting new novel plunges us back into the dark and complex world of Sherlock Holmes and Professor James Moriarty in the aftermath of their fateful struggle at the Reichenbach Falls.
Days after Holmes and Moriarty disappear into the waterfall's churning depths, Frederick Chase, a senior investigator at New York's infamous Pinkerton Detective Agency, arrives in Switzerland. Chase brings with him a dire warning that Moriarty's death has left a convenient vacancy in London's criminal underworld. There is no shortage of candidates to take his place, including one particularly fiendish criminal mastermind.
Chase is assisted by Inspector Athelney Jones, a Scotland Yard detective and devoted student of Holmes' methods of deduction. The two men join forces and fight their way through the streets of Victorian London in pursuit of this sinister figure who is determined to stake his claim as Moriarty's successor.
Riveting and deeply atmospheric, Moriarty has been sanctioned by the Arthur Conan Doyle Estate. This tale of murder and menace breathes life into Holmes's fascinating world, again proving that once you have eliminated the impossible, whatever remains, however improbable, must be the truth.
The Circle by Dave Eggars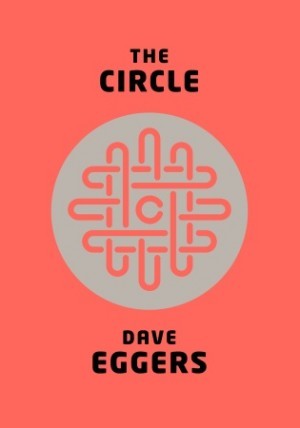 When Mae Holland is hired to work for the Circle, the world's most powerful internet company, she feels she's been given the opportunity of a lifetime. The Circle, run out of a sprawling California campus, links users' emails, social media, banking, and purchasing with their universal operating system, resulting in one online identity and a new age of civility and transparency.
As Mae tours the open-plan office spaces, the towering glass dining facilities and the cozy dorms for those who spend nights at work, she is thrilled with the company's modernity and activity. There are parties that last through the night, famous musicians playing on the lawn, athletic activities and clubs and brunches.
Mae can't believe how fortunate she is to work for the most influential company in America, even as life begins to sour and her role at the Circle becomes increasingly public. What begins as the captivating story of Mae's ambition and idealism, soon becomes a heart-racing suspense story which raises questions about memory, history, privacy, democracy, and the limits of human knowledge.
Thank you to Mr Watkins for this week's recommendation
---
How to be both by Ali Smith
This novel has two interconnected stories. In one, a teenage girl called George struggles to make sense of the death of her mother whilst having to cope with her younger brother and emotionally disconnected father.

In the other, the main character is an Italian renaissance artist of the 1460s. Francesco del Cossa was a real-life figure responsible for a series of striking frescoes in the Palazzo Schifanoia in Ferrara, Italy.

These tales of love and injustice twist around each other like vines, to produce a singular story that plays with time and structure. Borrowing from painting's fresco technique to make an original literary double-take, this novel is a fast-moving genre-bending conversation between forms, times, truths and fictions.

Any novel by Ali Smith is interesting, intriguing and challenging, but always an exciting read
---
The Love Song of Miss Queenie Hennessy by Rachel Joyce
When Queenie Hennessy discovers that Harold Fry is walking the length of England to save her, and all she has to do is wait, she is shocked. Her note to him had explained she was dying. How can she wait?
A new volunteer at the hospice suggests that Queenie should write again, only this time she must tell Harold everything. In confessing to secrets she has hidden for twenty years, she will find atonement for the past. As the volunteer points out, 'Even though you've done your travelling, you're starting a new journey too.'
Queenie thought her first letter would be the end of the story but she was wrong. It was only the beginning.
This is the sequel to the international bestselling, award winning novel, The Unlikely Pilgrimage of Harold Fry
---
I am Pilgrim by Terry Hayes
Can you commit the perfect crime?
Pilgrim is the codename for a man who doesn't exist - who once headed up a secret espionage unit for US intelligence. Before he disappeared into anonymous retirement, he wrote the definitive book on forensic criminal investigation, a book that will come back to haunt him. It will help NYPD detective Ben Bradley track him down and take him to a rundown New York hotel room where the body of an anonymous woman is found facedown in a bath of acid.
It is a textbook murder – and Pilgrim wrote the book.
What begins as a challenging investigation will become a terrifying race-against-time to save America from oblivion. Pilgrim will have to take a journey from a public beheading in Mecca to a deserted ruins on the Turkish coast via a Nazi death camp in Alsace and the barren wilderness of the Hindu Kush in search of the faceless man who would commit an appalling act of mass murder in the name of his God.
Thank you to Mr Brown for recommending this fast paced thriller.
---
All that is Solid Melts into Air by Darragh McKeon
Russia, 1986. In a run-down apartment block in Moscow, a nine-year-old piano prodigy practices silently for fear of disturbing the neighbours. In a factory on the outskirts of the city, his aunt makes car parts, trying to hide her dissident past. In the hospital, a surgeon immerses himself in his work to avoid facing his failed marriage.
In a rural village in Belarus, a teenage boy wakes up to a sky of the deepest crimson. Outside, the ears of his neighbour's cattle are dripping blood. Ten miles away, at the Chernobyl Power Plant, something unimaginable has happened. Now their lives will change forever.
An exceptionally moving novel of interwoven lives, set amidst one of the most iconic disasters in living memory.
---
The Paying Guests by Sarah Waters
It is 1922, and London is tense. Ex-servicemen are disillusioned and the unemployed and hungry are demanding change.
In the south of the city, in a hushed Camberwell villa still recovering from the devastating losses of the First World War, life is about to be transformed.
Widowed Mrs Wray and her daughter Frances, an unmarried woman with an interesting past, find themselves obliged to take in lodgers. The arrival of Lilian and Leonard Barber, a modern young couple of the 'clerk class', brings unsettling things with it, gramophone music, colour and fun. Doors left ajar offer Frances glimpses of the newcomers' habits, sounds travel from their rooms to hers, and the staircase and landing have never seemed to so busy.
As Frances and Lilian are drawn into an unexpected friendship, loyalties begin to shift. Secrets are confessed, dangerous desires admitted and it seems that even the most ordinary of lives can explode into passion and drama.
A love story that is also a crime story, this is vintage Sarah Waters; nail-biting tension, real tenderness, believable characters, and surprises. It is above all, a wonderfully compelling tale from a brilliant storyteller.
---
The Rosie Project by by Graeme Simsion
Don Tillman, professor of genetics, has never been on a second date. He is a man who can count all his friends on the fingers of one hand, whose lifelong difficulty with social rituals has convinced him that he is simply not wired for romance. When an acquaintance informs him that he would make a "wonderful" husband, his first reaction is shock.
Nevertheless, Don must concede to the statistical probability that there is someone for everyone, and he embarks upon The Wife Project. In the orderly, evidence-based manner with which he approaches all things, Don sets out to find the perfect partner. She will be punctual and logical—most definitely not a barmaid, a smoker, a drinker, or a late-arriver.
Rosie Jarman is all of these things. She is also beguiling, fiery, intelligent—and on a quest of her own. She is looking for her biological father, a search that a certain DNA expert might be able to help her with. Don's Wife Project takes a back burner to the Father Project and an unlikely relationship blooms, forcing the scientifically minded geneticist to confront the spontaneous whirlwind that is Rosie—and the realization that love is not always what looks good on paper.
The Rosie Project is a funny and moving novel for anyone who has ever tenaciously gone after life or love in the face of overwhelming challenges.

---
Black Swan Green by David Mitchell*
January, 1982. Thirteen-year-old Jason Taylor, covert stammerer and reluctant poet, anticipates a stultifying year in his backwater English village. Things are bad enough, but he hasn't reckoned with bullies, simmering family discord, the Falklands War, a threatened gypsy invasion and those mysterious entities known as girls.
Brilliantly capturing the atmosphere of the early 1980s, the author charts the thirteen months in the black hole between childhood and adolescence. This is a captivating novel, wry, painful and vibrant with the stuff of life.
* The Booker nominated author rather than the TV personality.
---
The Children Act by Ian McEwan
Fiona Maye is a leading High Court judge, presiding over cases in the family court. She is renowned for her fierce intelligence, exactitude and sensitivity. However, her professional success belies private sorrow and domestic strife. There is the lingering regret of her childlessness, and now, her marriage of thirty years is in crisis.
At the same time, she is called on to try an urgent case. For religious reasons, a beautiful seventeen-year-old boy, Adam, is refusing the medical treatment that could save his life, and his devout parents share his wishes. Time is running out.
Should the secular court overrule sincerely held faith? In the course of reaching a decision Fiona visits Adam in hospital - an encounter which stirs long-buried feelings in her and powerful new emotions in the boy. Her judgment has momentous consequences for them both.

---
The Truth about the Harry Quebert Affair by Joel Dicker
On August 30th 1975 in Somerset, New Hampshire, fifteen-year-old Nola Kellergan is glimpsed fleeing through the woods before she disappears.
Thirty-three years later, Marcus Goldman a successful young novelist, visits Somerset to see his mentor Harry Quebert, one of America's most respected writers. Suffering from writer's block as his publisher's deadline looms, Marcus' plans are violently disrupted when Harry is suddenly and sensationally implicated in the cold-case murder of Nola Kellergan.
As the national media convicts Harry, Marcus launches his own investigation. He follows a trail of clues through his mentor's books, the backwoods and isolated beaches of New Hampshire, and the hidden history of Somerset's
citizens.
To save Harry, his writing career, and eventually himself, Marcus must answer three questions, all of which are mysteriously connected: Who killed Nola Kellergan? What happened one misty morning in Somerset in the summer of 1975? How do you write a successful and true novel?
Originally published in French with sales approaching a million copies in France and rights sold in more than thirty countries, The Truth About the Harry Quebert Affair is a fast-paced, tightly plotted, literary thriller.
---

The Last Runaway by Tracy Chevalier
A brand new novel from an award winning author
In this, her first foray into American history, Chevalier introduces Honor Bright, a modest English Quaker who moves to Ohio in 1850, only to find herself alienated and alone in a strange land. Sick from the moment she leaves England, and fleeing personal disappointment, she is forced by family tragedy to rely on strangers in a harsh, unfamiliar landscape.
Nineteenth-century America is practical, precarious, and unsentimental, and scarred by the continuing injustice of slavery. In her new home Honor discovers that principles count for little, even within a religious community meant to be committed to human equality.
Drawn into the clandestine activities of the Underground Railroad, a network helping runaway slaves escape to freedom, Honor befriends two surprising women who embody the remarkable power of defiance. Eventually she must decide if she too can act on what she believes in, whatever the personal costs.

---
The Silkworm by Robert Galbraith
When novelist Owen Quine goes missing, his wife calls in private detective Cormoran Strike. At first she thinks he has gone off by himself for a few days as he has done before, and she wants Strike to find him and bring him home.
As Strike investigates, it becomes clear that there is more to Quine's disappearance than his wife realises. The novelist has just completed a manuscript featuring poisonous pen-portraits of almost everyone he knows. If the novel were published it would ruin lives, so there are a lot of people who might want to silence him.
When Quine is found brutally murdered in bizarre circumstances, it becomes a race against time to understand the motivation of a ruthless killer, a killer unlike any he has encountered before.
A compulsively readable crime novel with twists at every turn, this is the second book in the series by J.K. Rowling, writing under the pseudonym Robert Galbraith
---
The Beauty of Murder by A. K. Benedict
Stephen Killigan has been cold since the day he arrived in Cambridge. Seven hundred years of history staining the stones of the university have given him a chill he can't shake. Then he stumbles across the body of a missing beauty queen - a body which disappears before the police arrive.

Unwittingly, Killigan has entered the sinister world of Jackamore Grass. On a trail that reaches back to 17th-century Cambridge, he enters a world of cadavers, philosophers and scholars, where a person's corpse can be found before they even go missing, and where there are far too many secrets written in blood.
There is much to admire and intrigue in this debut novel. It crosses over several genres to offer us a speculative thriller, complete with murder-mystery, police investigation, philosophy, the aesthetics of murder, time-travel and magic. It's inventive, haunting and compelling. (THE LITTLE READER LIBRARY)
---
The Strangler Vine by M. J. Carter
Calcutta 1837. The East India Company rules India - or most of it, and its most notorious and celebrated son, Xavier Mountstuart, has gone missing. William Avery, a down-at-heel junior officer in the Company's army, is sent to find him, in the unlikely company of the enigmatic and uncouth Jeremiah Blake.
A more mismatched duo couldn't be imagined, but they must bury their differences as they are caught up in a search that turns up too many unanswered questions and seems bound to end in failure.
What was it that so captivated Mountstuart about the Thugs, the murderous sect of Kali-worshippers who strangle innocent travellers by the roadside?
Who is Jeremiah Blake and can he be trusted, and above all, why is the whole enterprise shrouded in such secrecy?
The Strangler Vine is the debut novel from journalist and biographer Miranda Carter.
A thoroughly enjoyable read!

---
Regeneration by Pat Barker
The year is 1917 and at Craiglockhart War Hospital in Scotland, army psychiatrist William Rivers is treating shell-shocked soldiers. Under his care are the poets Siegfried Sassoon and Wilfred Owen, as well as mute Billy Prior, who is only able to communicate by means of pencil and paper. Rivers' job is to make the men in his charge healthy enough to fight, yet the closer he gets to mending his patients' minds the harder becomes every decision to send them back to the horrors of the front.
Pat Barker's Regeneration is a classic exploration of how the traumas of war brutalised a generation of young men. It combines real-life characters and events with fictional ones in a work that examines the insanity of war like no other. Barker also weaves issues of class and politics into this compactly powerful book.
Regeneration is the first book of a trilogy, the other books in the series are The Eye in the Door and the Booker Award winner The Ghost Road.
---
The Legacy of Elizabeth Pringle by Kirsty Wark
Born just before the First World War, Elizabeth Pringle is a familiar yet solitary figure on the Scottish island of Arran. A dutiful daughter, inspirational teacher and passionate gardener, when Elizabeth dies, her will contains a surprise. She has left her beautiful home and her belongings to someone who is all but a stranger, a young mother she watched pushing a pram down the road more than thirty years before.
It now falls to Martha, the baby in that pram, to find out how her mother inherited the house in such strange circumstances, and in so doing, perhaps come to terms with her own past. First she has to find the answer to the question, who was
Elizabeth Pringle?

Kirsty Wark's first novel is a captivating and haunting story of the richness of so-called ordinary lives, and the secrets and threads that bind women together.
---
Look Who's Back by Timur Vermes
Berlin, Summer 2011. Adolf Hitler wakes up on a patch of open ground, alive and well. Things have changed, no Eva Braun, no Nazi party, no war. Hitler barely recognises his beloved Fatherland, filled with immigrants and run by a woman.
People certainly recognise him, albeit as a flawless impersonator who refuses to break character. The unthinkable, inevitable happens, and the ranting Hitler goes viral, becomes a YouTube star, gets his own T.V. show, and people begin to listen. But the Führer has another programme with even greater ambition – to set the country he finds a shambles back to rights.
Look Who's Back stunned and then thrilled 1.5 million German readers with its fearless approach to the most taboo of subjects. Naive yet insightful, repellent yet strangely sympathetic, the revived Hitler unquestionably has a spring in his step
Timur Vermes was born in Nuremberg in 1967, the son of a German mother and a Hungarian father. He studied history and politics and went on to become a journalist. He has written for various newspapers and magazines, and has ghostwritten several books since 2007. Look Who's Back is his first novel, and is currently being made into a film.
---
Witness the Night by Kishwar Desai
In a small town in the heart of India, a young girl, barely alive, is found in a sprawling house where thirteen people lie dead. The girl has been beaten and abused, and the house still smoulders from the fire that raked through it.
The girl now awaits her trial for the murders that the local police believe she has committed, but an unconventional social worker, Simran Singh, is convinced of her innocence. As Simran begins to examine the circumstances around the case, she encounters a terrifying web of prejudice and deceit in which lives of women are endangered from birth.
Brilliantly descriptive of tradition-bound Punjab, Kishwar Desai's debut novel introduces the feisty and independent Simran, whose determination to seek out the truth places her at odds with her environment. What she discovers will change her forever.
This is the first in a series of three novels featuring social worker and crime investigator, Simran Singh.
---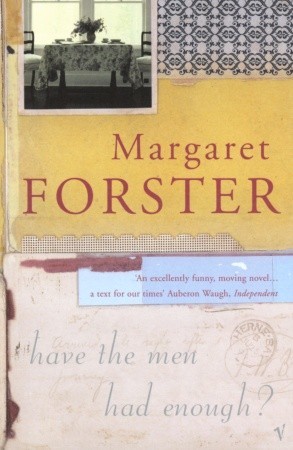 Have the Men Had Enough? By Margaret Forster
Once tough, witty and self-reliant, Grandma is now increasingly unable to look after herself. She has always put her menfolk first, always been the carer, but now her family must care for her. They are filled with love and good intention, especially her daughter Bridget. But as Grandma gradually loses herself and the strain within the family begins to show, is love enough?
A story of female courage from an excellent writer, in which black comedy turns to disturbing pathos revolving around the rights of an indomitable woman.
Many thanks to Dianne Murray for this recommendation.
---
Full Dark House by Christopher Fowler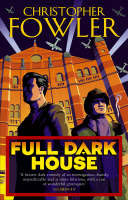 When a bomb devastates the office of London's most unusual police unit and claims the life of its oldest detective, Arthur Bryant, his surviving partner John May searches for clues to the bomber's identity. His search takes him back to the day the detectives first met as young men in 1940.
In Blitz-ravaged London, a beautiful dancer rehearsing for a production of 'Orpheus In The Underworld' is found without her feet. Bryant & May's investigation plunges them into a bizarre gothic mystery, where a faceless man stalks terrified actors and death strikes in darkness. Tracking their quarry through the blackout, searching for a murderer who'll stop at nothing to be free of a nightmare, the duo unwittingly follow the same path Orpheus took when leading Euridyce from the shadows of Hell.
In a war-shaken city of myths, rumours and fear, Bryant & May discover that a house is not always a home, nothing is as it appears, the most cunning criminals hide in plain sight, and the devil has all the best tunes. Dark drama and black comedy combine as Bryant & May take centre stage in their first great case.
The series
Arthur Bryant and John May are Golden Age Detectives in a modern world. They head the Peculiar Crimes Unit, a division founded during World War II to investigate cases that could cause national scandal or public unrest. Originally based above a London tube station, the technophobic, irascible Bryant and smooth-talking modernist John May head a team of equally unusual misfits who are just as likely to commit crimes as solve them.
This week sees the publication of the eleventh Bryant and May novel. The author says that although the books are written chronologically, they can just as easily be read out of order. The cases take on the different styles of the classic detective genre.
---
The Railway Man by Eric Lomax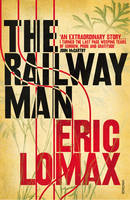 During the Second World War, Eric Lomax was one of thousands of Prisoners of War forced to work on the notorious Burma to Siam line known as the Railway of Death. Brutally tortured and a witness to horrific atrocity, Lomax suffered for years until he met Patti who was determined to help Eric and to rid him of his demons. With her support, fifty years after the terrible events, he was finally given the chance to confront one of his tormentors.
The Railway Man is a story of innocence betrayed, and survival and courage in the face of horror.

This uplifting story has recently been made into a film with a screenplay by our BIG READ author and speaker, Frank Cottrell Boyce.
---
The Shock of the Fall by Nathan Filer
WINNER OF THE COSTA BOOK OF THE YEAR 2013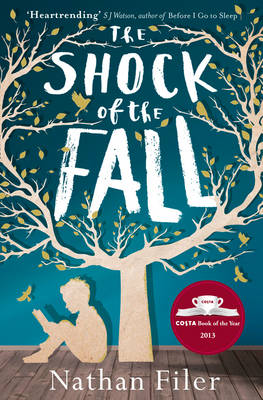 'I'll tell you what happened because it will be a good way to introduce my brother. His name's Simon. I think you're going to like him. I really do. But in a couple of pages he'll be dead. And he was never the same after that.'
There are books you can't stop reading, which keep you up all night.
There are books which let us into the hidden parts of life and make them vividly real.
There are books which, because of the sheer skill with which every word is chosen, linger in your mind for days.
The Shock of the Fall is all of these books. It is an extraordinary portrait of a young man's descent into mental illness. It is a brave and ground breaking novel from one of the most exciting new voices in fiction.
---
The Hired Man by Aminatta Forna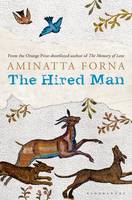 Gost is surrounded by mountains and fields of wild flowers. The summer sun burns, the Croatian winter brings freezing winds. Beyond the boundaries of the town, an old house which has lain empty for years is showing signs of life. One of the windows stands open, and the lively chatter of English voices carries across the fallow fields. Laura and her teenage children have arrived.
A short distance away Duro Kolak lives alone with his two hunting dogs. As he helps Laura with repairs to the old house, they uncover a mosaic beneath the ruined plaster and in the rising heat of summer, painstakingly restore it. It soon becomes apparent that Gost is not all it seems, and conflicts long past still fester beneath its scars.
A powerful novel about the far reaching effects of war, and the memories which stir beneath the silence of a quiet Croatian town.
Recommended by Ms S Haughey
---
The Colour by Rose Tremain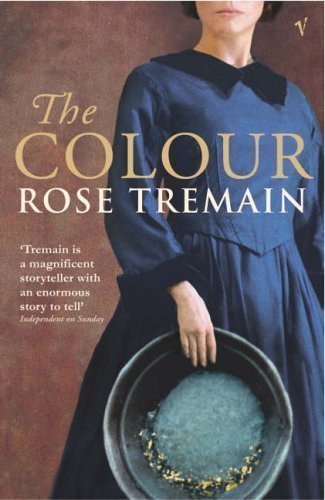 Anything by this accomplished writer is worth reading but The Colour is certainly one of her best.
Joseph and Harriet Blackstone emigrate from Norfolk to New Zealand in search of new beginnings and prosperity, but the harsh land near Christchurch threatens to destroy them almost before they begin. When Joseph finds gold in the creek he is seized by a rapturous obsession with the voluptuous riches awaiting him deep in the earth. Abandoning his farm and family, he sets off alone for the new goldfields over the Southern Alps, a moral wilderness where many others, under the seductive dreams of 'the colour', are violently rushing to their destinies.
The Colour is a gripping drama of sacrifice and greed set during the mid-nineteenth-century gold rush in New Zealand.
---
Entry Island by Peter May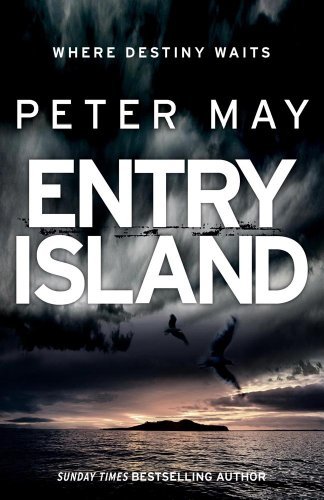 When Detective Sime Mackenzie boards a light aircraft at Montreal's St. Hubert airfield, he does so without looking back. For him, the 850-mile journey ahead represents an opportunity to escape the bitter blend of loneliness and regret that has come to characterise his life in the city.

Travelling as part of an eight-officer investigation team, Sime's destination lies in the Gulf of St. Lawrence. Only two kilometers wide and three long, Entry Island is home to a population of around 130 inhabitants, the wealthiest of which has just been discovered murdered in his home.

The investigation itself appears little more than a formality. The evidence points to a crime of passion, the victim's wife the vengeful culprit. But for Sime the investigation is turned on its head when he comes face to face with the prime suspect, and is convinced that he knows her – even though they have never met.

Haunted by this certainty, his insomnia becomes punctuated by dreams of a distant past on a Scottish island 3,000 miles away. Dreams in which the widow plays a leading role. Sime's conviction becomes an obsession and in spite of mounting evidence against her, he is convinced of her innocence. This results in a conflict between the professional duty he must fulfil, and the personal destiny that awaits him.
A complex multilayered whodunnit recommended by Hilary McKenzie