Easter Eggs Donation to Acton Homeless Concern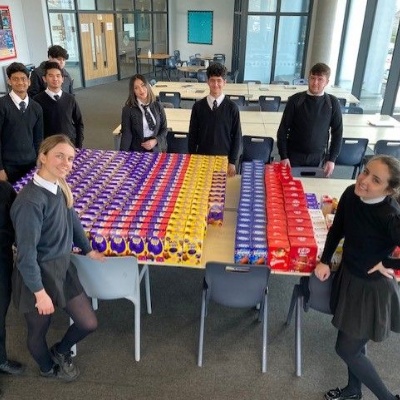 The school would like to thank our wonderful sixth form students for donating 432 Easter Eggs to Acton Homeless Concern, for our Lenten Charity.
When we visited the centre to deliver Christmas boxes, there was a support group taking place for single homeless mums. Many of these eggs will be delivered to children who have been made victims of homelessness for many reasons.
Thank you, once again, for your phenomenal donations!
Mr Brown
Sixth Form Inclusion Coordinator/Deputy Safeguarding Lead