Geography Club
Competition winner announced...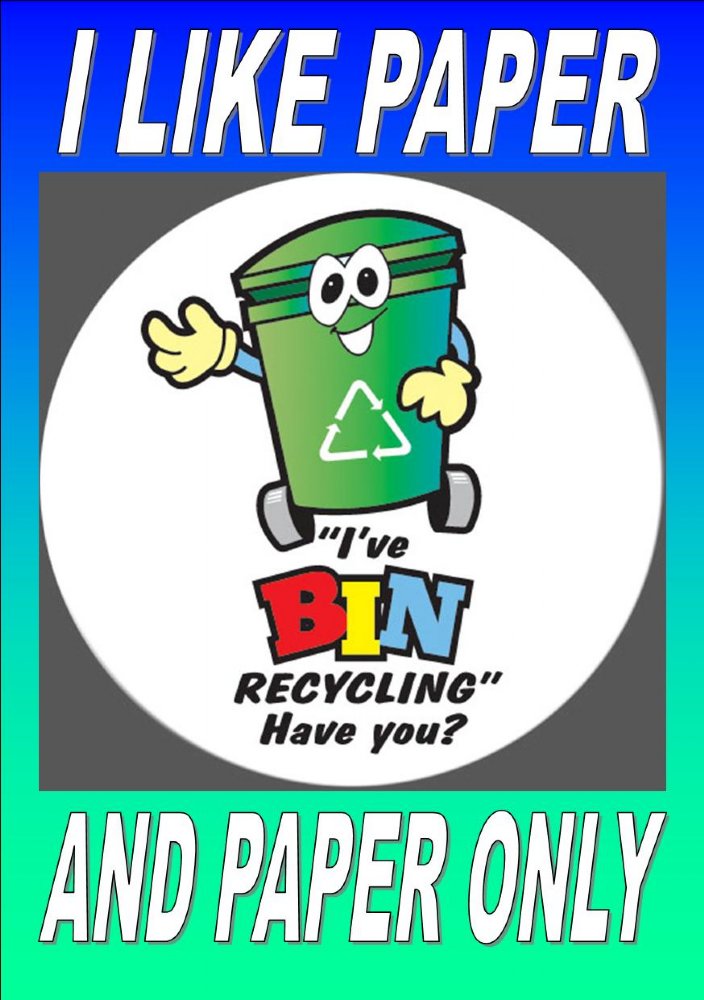 This year at Cardinal Wiseman KS3 students have had the opportunity to join the Geography club. It is an excellent chance for students to learn outside the class room and be creative. The focus of the club this year is on Sustainability.
We have been working on strategies to increase recycling in Cardinal Wiseman. This began earlier in the year when members of the Geography club designed questionnaires to gain feedback from staff and students about their thoughts on the schools current recycling policy and how it can be improved. After some thorough research involving phone calls to the council and conversations with the school caretaker and site manager a large order was placed for some new paper recycling bins. To ensure that the bins were eye catching and properly used a competition was held to design a bright new logo to adorn the bins - the competition winner was Caitlin McDonagh (7FI2). Once the bins arrived the lengthy process of putting the logos on the bins got underway before the Geography club members delivered them to all of the classrooms, and many offices in the school.
This is just the beginning though..... by the end of the school year we hope to have a rejuvenated recycling policy that is spread out across the school. This will involve recording a short recycling film and displaying posters around the school to educate about the importance of recycling and being sustainable. More competitions will also be held to encourage and motivate more students to use the facilities. We will also soon be delivering can recycling bins to the Food Technology department and supersize paper recycling bins to the main school offices.....
Watch this space for more Wiseman recycling news!
Miss Bell and Miss Brayne, Geography Department.