Cafe Visits
Year 9 Wiseman students met up with some students from Twyford Cof E School to experience authentic French and Spanish cuisine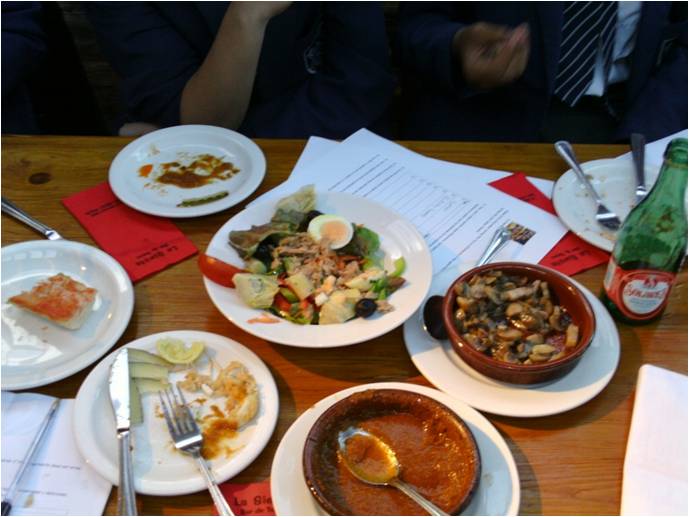 On Wednesday 19th October, a group of Year 9 Wiseman students met up with some students from Twyford Cof E School to experience an authentic French and Spanish meal at 'Côte Brasserie' and 'La Siesta' in Ealing.
Students from both schools were given the opportunity to taste some authentic French and Spanish food, whilst conversing to each other and the waiters in French and Spanish.
Students were also given the opportunity to complete some worksheets whilst in the restaurants, in order to reflect upon their experiences. They really enjoyed being given the opportunity to speak French and Spanish in a realistic environment and we look forward to reading their reports soon.