Year 9''s Aim Higher
Students get a taste of university life...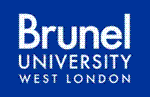 On Thursday 10th November ten year 9 students, accompanied by Miss Kennedy and Mr Sama, visited Brunel University in Uxbridge for a taster day, funded by the "Aim Higher" programme.
The year 9 pupils had the opportunity to find out about different pathways to higher education; the variety of courses offered at Brunel and to discuss University life with current undergraduates.
The students enjoyed a tour of the campus, with the highlight being the amazing sports facilities on offer, where Olympic athletes regularly train.
The year 9s came away motivated and inspired to "Aim High", having seen first hand what hard work and determination can lead to!