Art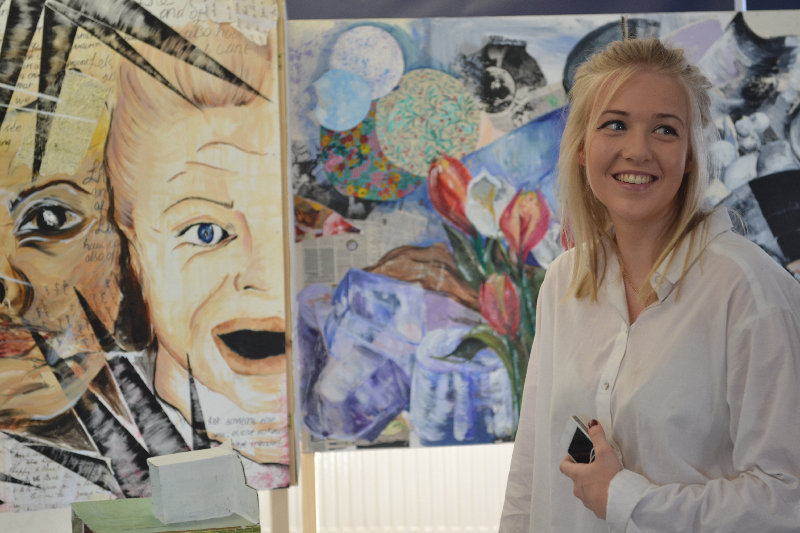 Art is one of the ways by which people comprehend the world in which we live. By investigating, observing, analysing and representing people, places and things, drawing, painting, printmaking and sculpture, young pupils develop a greater understanding of their environment, as well as developing their powers of self-expression.
"Art washes away from the soul the dust of everyday life."

Pablo Picasso
---
Key Stage 3 (Years 7, 8 and 9)
Y7 Drawing Project, Picasso Project
Y8 Art and Music , Jungle project
Y9 Identity project, Architecture project.
---
Key stage 4 (Years 10 and 11)
Y10 Natural World project
Y11 Me, Myself and I
---
Success and Achievement:
KEY STAGE 3 (YEARS 7, 8 AND 9) Gifted and Talented group
Excellent results in KEY STAGE 4 (YEARS 10 AND 11)
Photographs above from the Expressive Arts Evening 2014
---
Click the image below to see a selection of Kandinsky inspired paintings by year 8 art students