Medical and Welfare
Asthma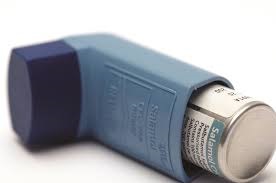 If your child suffers from Asthma, Mild Asthma or Occasional Asthma, it is important that they carry their own personal asthma pump with them at all times during school.
Also please bring a spare asthma inhaler into the school Medical Room. This spare inhaler will be available for your child should they lose their personal inhaler/or their personal inhaler runs out of product.
Both the personal and spare inhaler should be labelled with the child's name, year and tutor group.
Furthermore, an emergency asthma inhaler kit is available in school. If you would like your child to have access to the emergency salbutamol inhaler please complete the attached consent form permitting the school to administer the salbutamol inhaler should the need arise. All completed consent forms need to be returned to the medical room.
The consent form can be downloaded at the bottom of this page.
---

Use of Crutches
If your child has an injury which requires the use of crutches, please contact the school 24 hours prior to their return to school for advice/guidance.
Do not send your child to school on crutches without prior notice.
---
Adrenaline Auto-Injector (Epipen)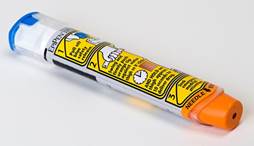 If your child has allergies for which they have been prescribed an adrenaline auto-injector, please ensure the school's medical room is provided with a clear box labelled with your child's name, year group containing an in-date adrenaline auto-injector and anti-histamine.
In addition to the spare adrenaline auto-injector kept in the medical room, we recommend that your child carries an adrenaline auto-injector on them at all times.
In the event that your child's adrenaline auto-injector is unavailable or unusable the school is equipped with an emergency adrenaline auto-injector. If you would like your child to have access to the emergency adrenaline auto-injector please complete the consent form at the bottom of this page.
---
Useful Documents and Forms from our Medical Room
Meningitis
Novovirus (Winter vomiting bug)
Infection Control Guidance
---
Local Children's Services

There have been recent changes to children's services at Ealing Hospital that parents may wish to be aware of. Where children will be looked after in an emergency is changing from 30th June 2016. Further information about care for children across North West London, including changes to children's services at Ealing Hospital, can found at:
Parents and Carers may wish to click the image for further information.
---
Asthma and Epipen Consent Forms