Modern Foreign Languages
"If you talk to a man in a language he understands, that goes to his head. If you talk to him in his own language, that goes to his heart."

Nelson Mandela
Welcome to a vibrant Modern Foreign Languages Department at The Cardinal Wiseman School.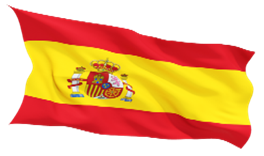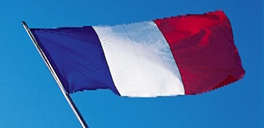 We are very passionate about the benefits learning a language can bring. We strongly believe in languages as a skill for life and something students should enjoy and find rewarding. The Modern Foreign Languages Department strives to develop, maintain and stimulate students' curiosity, interest and enjoyment in the process of learning foreign languages. We have very high expectations of student commitment and we support students in order for them to achieve the highest results.
It is important to note that a Language qualification in French or Spanish is regarded very highly. Many prestigious universities look favourably at the study of a language in the application process and the knowledge of another language is increasingly important in our modern world. Studying a language can improve intercultural understanding, literacy skills in your own language, communication, cognitive and life skills and introduce you to a whole new world of art, music and literature. Through a knowledge-rich curriculum, students acquire an in-depth understanding of the core vocabulary and grammatical structures, which they can use and manipulate in a range of contexts. Our intent is to enable students of all abilities to develop their language skills to their full potential, equipping them with the knowledge to communicate in a variety of contexts with confidence.
Overview of the Modern Foreign Languages Key Stage 3 (Year 7- 8)
The Modern Foreign Languages department currently offers two languages: French and Spanish. All students study one language at KS3 until they have completed their GCSE.
KS3 language learning covers a range of topics such as personal information, school, free time activities, holiday and food. These, along with the grammar taught, form solid foundations for the further language acquisition. We use a range of techniques to engage students in their learning. The four skill areas of Reading, Writing, Speaking and Listening are continually assessed and techniques like phonics, role-play, peer assessment, games and modelling of responses are used to support students.
Overview of the Modern Foreign Languages Key Stage 4 (Year 9-11)
Modern Foreign Language study for all students in Key Stage 4. All students continue with the language they have studied since Year 7 and complete a full GCSE course. The examination board used for all languages is AQA. Assessment is entirely by examination at the end of the course in Year 11. The GCSE course begins in Year 9 and continues through Years 10 and 11. Students in all year groups are set according to ability and these sets are reviewed on a termly basis.
In Years 9 and 10, students are assessed through a range of tasks that will prepare them for the final set of exams such as – role-plays, photo cards, writing tasks, reading and listening comprehension. End of year exams are tailored to GCSE style type of questions and are carried out in all four language skills.
The qualification is linear. Linear means that students will sit all their exams at the end of the course. Papers for all examinations are tiered. Both GCSE languages have a Foundation Tier (grades 5-1) and a Higher Tier (grades 9-4). Students must take all four question papers at the same tier in the same year. The question papers are assigned as follows:
Listening 25% Reading 25%
Speaking 25% Writing 25%
In French and Spanish, the examinations cover three distinct themes on which assessments are based. These themes apply to all four question papers. Students are expected to understand and provide information and opinions about these themes relating to their own experiences and those of other people, including people in countries/communities where Spanish is spoken.
Theme 1: Identity and culture
Topic 1: Me, my family and friends
Relationships with family and friends Marriage/partnership
Topic 2: Technology in everyday life
Social media Mobile technology
Topic 3: Free-time activities
Music Cinema and TV
Food and eating out Sport
Topic 4: Customs and festivals in Spanish-speaking countries/communities
Theme 2: Local, national, international and global areas of interest
Topic 1: Home, town, neighbourhood and region
Topic 2: Social issues
Charity/voluntary work Healthy/unhealthy living
Topic 3: Global issues
The environment Poverty/homelessness
Topic 4: Travel and tourism
Theme 3: Current and future study and employment
Topic 1: My studies
Topic 2: Life at school/college
Topic 3: Education post-16
Topic 4: Jobs, career choices and ambitions
The Modern Foreign Languages Department has a longstanding record of success in GCSE. The Department offers annual trips where students engage and immerse themselves in the culture and history of France or Spain. Our students have the opportunity to order and taste Spanish and French cuisine conversing with Spanish and French speaking waiters at real Spanish and French restaurants within the locality. In addition, Students also participate in Modern Foreign Language department extra-curricular enrichment activities such as film screenings, theatre trips and theatrical productions in their chosen language.