Modern Foreign Languages
"If you talk to a man in a language he understands, that goes to his head. If you talk to him in his own language, that goes to his heart."

Nelson Mandela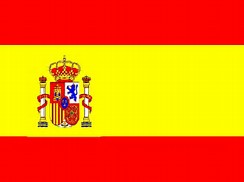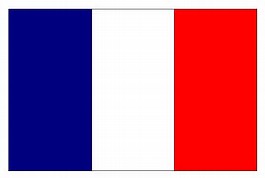 Welcome to a vibrant Modern Foreign Languages Department at The Cardinal Wiseman School.
We are very passionate about the benefits learning a language can bring. We strongly believe in languages as a skill for life and something students should enjoy and find rewarding. The Modern Foreign Languages Department strives to develop, maintain and stimulate students' curiosity, interest and enjoyment in the process of learning foreign languages. We have very high expectations of student commitment and we support students in order for them to achieve the very best that they are capable of.
It is important to note that a Language qualification in French or Spanish is regarded very highly. Many prestigious universities look favourably at the study of a language in the application process and the knowledge of another language is increasingly important in our modern world. Studying a language can improve intercultural understanding, literacy skills in your own language, communication, cognitive and life skills and introduce you to a whole new world of art, music and literature.
The Modern Foreign Languages department currently offers two languages: French and Spanish. In Year 7, students complete a short induction course in both French and Spanish. Students then choose one language that they will continue to study until the end of year 9.
We use a range of techniques to engage students in their learning. The four skill areas of reading, writing, speaking and listening are continually assessed and techniques like role-play, peer assessment, games and modelling of responses are used to support students.
Key Stage 4
All students have the option to choose a language for GCSE. The GCSE begins in Year 9 and continues through Years 10 and 11. Students in all year groups are set according to ability and these sets are reviewed on a termly basis.
All students take the AQA examinations in French or Spanish. The qualification is linear. Linear means that students will sit all their exams at the end of the course. Both GCSE languages have a Foundation Tier (grades 1–5) and a Higher Tier (grades 4–9). Students must take all four question papers at the same tier in the same year. The question papers are assigned as follows:
Listening 25%
Reading 25%
Speaking 25%
Writing 25%
In French and Spanish, Students study all of the following themes on which the assessments are based.
Theme 2: Local, national, international and global areas of interest
Theme 3: Current and future study and employment
In French, we offer annual trips where students engage in the culture and history of France. Students will also be getting involved with charity initiatives in Burkina Faso. Students in Years 8 and 9 French classes write letters to their pen pals in France. We regularly take students to French cafés. In addition, we take students to film screenings and theatrical productions.
In Spanish, we offer annual trips where students get the opportunity to immerse themselves in the culture and history of Spain. In Year 9, our students get the opportunity to order and taste Spanish cuisine with a dinner at a real Spanish restaurant with Spanish speaking waiters. Students in Year 8 have the opportunity to attend a Spanish food tasting activity whilst year 9 have an established pen pal link with a school in Toledo, Spain and are in regular written correspondence. We are extending our link to include Year 7 and 8 students. We also take part in MFL department extra-curricular enrichment activities. We hope to run the annual Year 7 Spell Bee competition in Spanish and French to raise money for charity.