Year 7 Admissions From Primary School 2024-25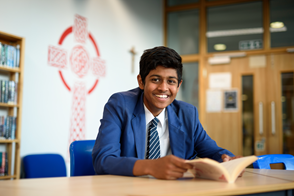 The information on this page relates to students currently in Year 6 and wishing to join Year 7 in September 2024.
Admission Arrangements for Year 7 September 2024
Open Evening: Thursday 14th September 2023
Start time: 5:30pm
Headteacher's talk: 6pm and 7pm
End time: 8:30pm
There is no need to reserve a place, but please arrive at least 30 minutes before the Headteacher's talk.
Dear Parents and Carers
Thank you for your interest in considering The Cardinal Wiseman Catholic School for your child.
We have put together a series of short films that will give you some sense of what to expect should you decide to make an application.
All information required to support your application will be on the Open Evening / Admissions section of the website. Applications should be completed and submitted online. The school will send a receipt of acknowledgement.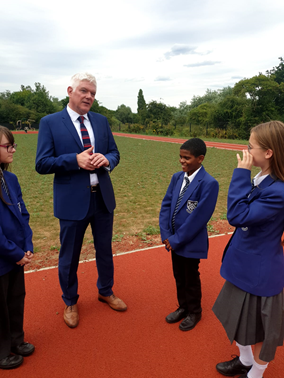 Daniel Patrick Coyle
Headteacher
Unfortunately, we will be unable to facilitate additional visits to the school for prospective families following our Open Evening. Should you have any questions or concerns, please contact admissions@wiseman.ealing.sch.uk or telephone the school.
Notes on Making an Application for Year 7 if your child is currently in Year 6
Carefully read the documents below to ensure you meet the admission criteria before making an application.
Make sure that you complete the Local Authority Common Application Form AND the online School's Supplementary Information Form.
The Local Authority Common Application form should be submitted directly to your Local Authority. Information about Ealing High School Admissions is available here
The following completed documents should be uploaded online on the application form (Admission criteria's step)
Supplementary Information Form
Certificate of Catholic Practice - if applicable (available from your Parish Priest) - click for details
Copy of Baptismal Certificate
Proof of Residential Address - click for details
If you do not have access to a computer, please collect the form from the School.
---
Download documents below: